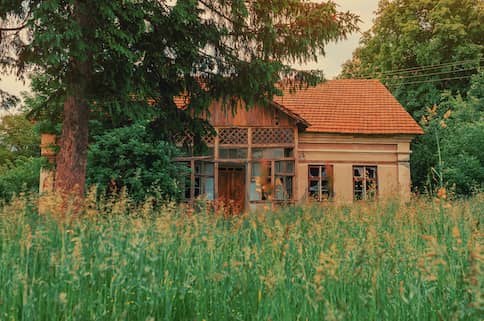 How To Buy Abandoned Property: A Step-By-Step Guide
Published on March 21, 2023
Buying and fixing up an abandoned house can be a great strategy for certain home buyers and real estate investors. Abandoned houses are usually available at a heavy discount, and you could even earn money from your investment. This article will explain how to buy abandoned property, and what you need to know before getting started.
What Is An Abandoned Property?
An abandoned property is one that the owner has willingly relinquished control of. People often abandon their homes due to financial problems like unpaid taxes or missed mortgage payments.
Abandoned properties have often fallen into disrepair, which can lower the property values for the entire community. They can also turn into a safety hazard because of the increased risk of fire and crime.
However, the legal definition of an abandoned property can vary depending on your local and state ordinances. The U.S. puts a high value on personal property rights, so the government may be hesitant to seize property.
Why Do Home Buyers Want To Buy Abandoned Houses?
When you're trying to buy a house, abandoned houses are often some of the cheapest deals available on the market. You can typically buy the home for well below market value, put some work into it, and make substantial improvements to the property.
Experienced real estate investors are often interested in buying abandoned properties. They can either flip the home or rent it out for recurring income. And some homeowners may be interested in buying an abandoned property if they believe they have the means to make improvements on it.
See What You Qualify For
Congratulations! Based on the information you have provided, you are eligible to continue your home loan process online with Rocket Mortgage.
If a sign-in page does not automatically pop up in a new tab, click here
How To Find Abandoned Properties For Sale
One of the biggest challenges of buying an abandoned property is finding the right opportunity. These homes aren't usually available in online listings, and most are sold off the market. Here are some strategies you can use to find abandoned homes for sale:
Hire a real estate agent:

A real estate agent can help you find abandoned houses for sale. Real estate agents can find out about opportunities that you may have a hard time locating on your own, and they can help you negotiate for a better price on the home.

Browse online listings:

Browsing through online property listings may help you find abandoned houses for sale. Look for houses that are bank or government-owned or houses available for short sale.

Attend a property auction:

Attending an auction is another way to find abandoned houses for sale. You can visit local auctions and check out online real estate auctions through sites like Auction.com.

Drive around your area:

You may be able to find abandoned properties by driving around your community and looking for the telltale signs. If you see a home with overgrown weeds and broken windows in a general state of disrepair, there's a good chance it's an abandoned property.

Visit the county tax collector:

You can also visit your county tax collector and ask for a list of properties that are unoccupied or have unpaid taxes. From there, you can follow up on each of these properties and find out if they've been abandoned.
How To Buy An Abandoned House: 5 Steps
Buying an abandoned house isn't easy, but it's possible if you go about it in the right way. Here are five steps you can take to find and buy an abandoned house.
1. Find An Abandoned Property For Sale
The first step is to find the right abandoned property for sale. You can look for bank-owned properties online, attend property auctions and ask your local tax collector for a list of abandoned properties. You can also work with a real estate agent who may be able to help find the right opportunities.
2. Determine Whether The House Is Abandoned
Once you have a list of potential properties, you need to determine whether they're actually abandoned. One of the easiest ways to do this is by contacting city hall — the clerk should be able to look up the address for you. Unless the property was only recently abandoned, they should know if it's unoccupied.
3. Contact The Property Owner
Next, you'll need to contact the property owner of the abandoned house — this could be the former homeowner or a bank. However, determining ownership can be challenging for abandoned properties. You can ask the neighborhood HOA or local government to assist you in this process.
4. Make A Bid Or An Offer
Once you've tracked down the owner, you can make an offer on the house. You can calculate the home's after-repair value to determine how much you should offer the current owner.
Even though you'll likely score a discount on the property, it's still a good idea to pay for a home inspection. An inspection will give you a more accurate idea of any potential problems with the house. You should also make sure there are no liens against the home.
5. Close On The House
Assuming the owner accepts your offer and the inspection goes well, you're ready to close on the home. Closing on a house involves signing a lot of paperwork, so make sure you take the time to review all of the documents first. You'll also pay your closing costs, which typically add up to 3% to 6% of the purchase price.
Pros And Cons Of Buying An Abandoned House
Here are some of the pros and cons of purchasing an abandoned property.
Pros
Receive a steep discount:

You could buy an abandoned property for well below market value. If the house has been vacant for a long time and is in a state of extreme disrepair, the bank or city will likely be anxious to get rid of it.

Opportunity to earn a profit:

If you're an experienced real estate investor, you could earn a profit by buying abandoned houses, fixing them up and flipping them. You could also turn the property into a rental home and earn recurring income on the property.

Less competition:

Abandoned houses can be a pain to deal with, and these properties aren't widely advertised. That means you won't have as much competition from other home buyers.
Cons
These opportunities are hard to find:

One of the most challenging aspects of buying abandoned properties is finding the right house. Since they aren't readily available on real estate listing sites, you may have to do a little digging to find the right opportunity.

Potentially high maintenance costs:

Abandoned houses can come with steep maintenance costs, especially if the home has been neglected for a long time. It's important to get the home inspected so you know what you're getting into.
The Bottom Line
Buying an abandoned property could be the right choice for certain homeowners and real estate investors. Make sure you do your due diligence before making an offer on the home — research the history of the property and have an inspection done. That way, you'll know what you're getting into.
Whether you want to buy an abandoned property or not, now is an excellent time to consider buying a home. If you're ready to find out what your options are, you can start the mortgage approval process today.
Apply Online with Rocket Mortgage
Get approved with Rocket Mortgage® – and do it all online. You can get a real, customizable mortgage solution based on your unique financial situation.
Apply Online