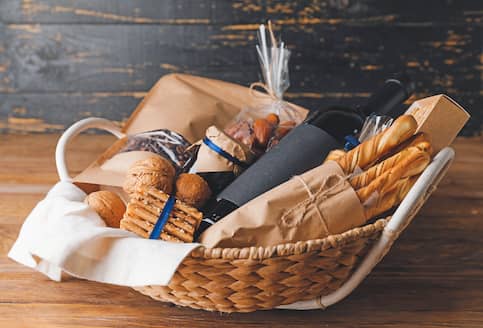 Gifts For REALTORS®: How To Say 'Thank You'
Published on July 14, 2022
Buying a home is a big life event, made easier with the right people in your corner. If you worked with a particularly great REALTOR® who ensured that your home buying process was smooth sailing, consider showing your thanks in the form of a gift.
Take the first step toward buying a house.
Get approved to see what you qualify for.
Start My Approval
Getting A Gift For Your REALTOR® At Closing
Getting your REALTOR® a closing gift is a simple way to show that you appreciate all of the help and hard work they've provided throughout the home buying process. While not entirely customary, a personalized note or keepsake can be a great encouragement and make a lasting impact.
Should You Get A Gift For Your REALTOR®?
It's not mandatory to get your REALTOR® a gift at closing, but it is a low-effort way to build up a valuable connection. It's not uncommon to buy or sell multiple homes throughout your life, and having a good relationship with a trusted REALTOR® or real estate agent can make going the extra mile well worth it.
Choosing A Thank-You Gift For Your REALTOR®
Choosing the right closing gift for your REALTOR® isn't so different from choosing a gift for a loved one. The simplest route is a personalized gift – something tailored to their interests, tastes or hobbies.
At the end of the day, it really is the thought that counts. Your REALTOR® will already be touched by your kind gesture, but a gift that shows you've noticed or learned their interests, outside of their job, are sure to leave a lasting impression.
Best Gifts For REALTORS®
Everyone's tastes are different but a helpful or thoughtful gift is always appreciated. Here are some of our picks for the best gifts to get your REALTOR® at closing.
Thank-You Note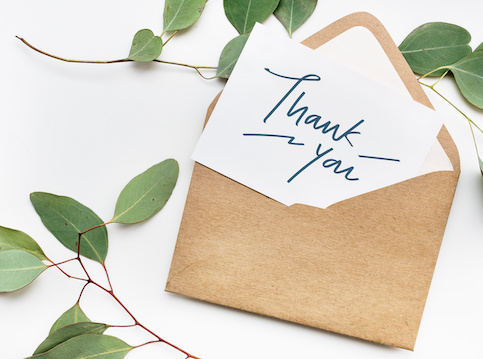 This courteous gesture is a simple way to show that you appreciate your REALTOR®'s help. Thank-you cards or notes serve as a physical reminder of their efforts and can make for some cute office decor.
Not sure what to include? Check out our article on how to write a thank-you note for a REALTOR®.
Positive Review Or Referral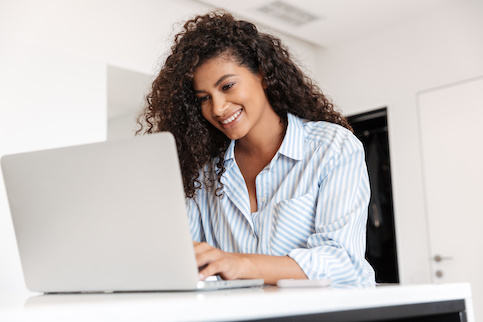 Ask any real estate agent and they'll tell you the positive effect that good word-of-mouth can have. This makes glowing feedback one of the greatest gifts you can give a REALTOR® – especially if they're just starting out.
Be sure to leave a positive review on their website or with their agency. Be specific and intentional about what made your REALTOR® so good to work with. If you know anybody ready to start the home buying or selling process, send them in your REALTOR's direction.
Gift Baskets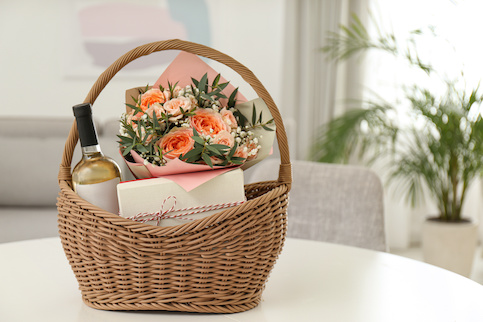 Gift baskets are the perfect smorgasbord of gifts – grab some snacks, gift cards or other treats and arrange them with some ribbon, tulle or other decorative fixings. The best part? You can theme your gift basket around your REALTOR®'s tastes, whether that's a favorite color, sports team or anything else you can imagine.
A gift basket complete with popcorn buckets, box candy and a gift certificate to the local theater is a great fit for a REALTOR® with a family or their own film buff tendencies. Maybe your REALTOR® mentioned their green thumb – try a gardening-themed gift basket with gloves, a trowel and plenty of starter seeds.
The options are endless, so don't be afraid to think outside the box.
Coffee Mugs Or Tumblers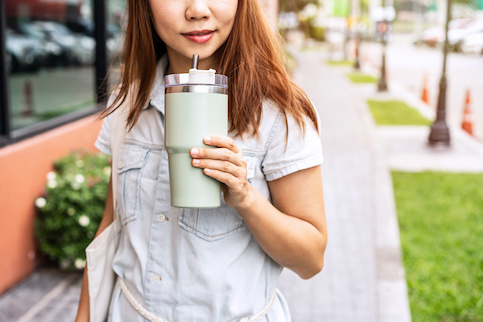 Like any job, the day-to-day hustle of a REALTOR® can be draining, making delicious coffee a must. Show your appreciation with something your REALTOR® is sure to use on the daily. Get a mug themed around their favorite TV show or customize one with a portrait of their favorite pets.
Business Card Case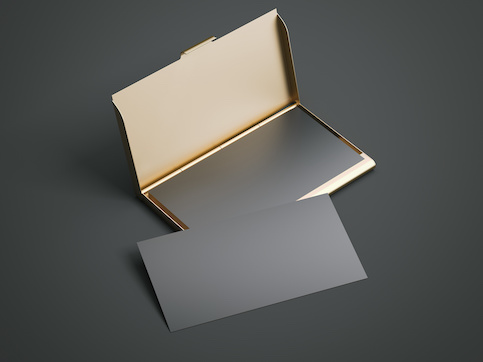 Want to get your REALTOR® something on the more professional side? Try an elegant business card case. There's an abundance of options in material, customization, sizing and more. If you really want to go the extra mile, consider choosing an engraved or monogrammed card carrier.
Kitchen Gifts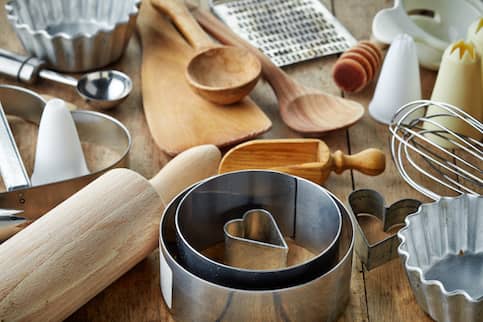 After spending so much time in different homes, it only makes sense that you might want to gift your REALTOR® something for their home. And you can't go wrong choosing a gift that belongs in the heart of the home: the kitchen.
A gift for the kitchen offers a wide range of options. You can splurge on a small appliance, like a Keurig or a French press or you keep things low key, like with some colorful tea towels or seasonal placemats. If your REALTOR® has mentioned having a knack for cooking or baking, consider getting them some tools or gadgets specific to those needs, like cookie scoops, a chef's apron or a custom cutting board.
Gift Cards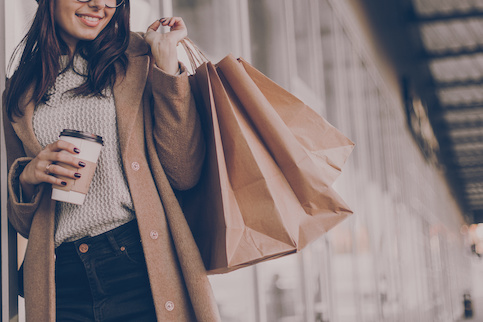 Still not exactly sure what kind of gift to choose? Let your REALTOR® figure it out! Gift cards can be a stress-free way to show your appreciation without sweating the small stuff. And getting a gift card doesn't mean missing out on an opportunity for personalization.
Get a coffee-lover a gift card to their favorite cafe or support a local business with a gift card to a local shop. Home goods stores, hobby shops and most any restaurant are also excellent gift ideas that are sure to put a smile on anyone's face.
Personalized Gifts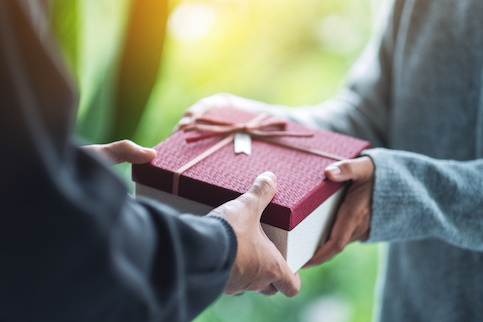 Most anything can be personalized. So much so that we may have already mentioned personalizing the gift you choose in this article. But a wholly personalized gift can be especially meaningful.
Here are some ideas:
Anything DIY
A custom dish featuring their pet's name
Home decor showcasing their home state or hometown
Photo calendars featuring their pets or family
A personalized welcome mat with their name
The Bottom Line
REALTORs® play an important role during one of life's biggest journeys. Show them you care and appreciate all that they do with something as simple as a review, a thank-you note or another token of appreciation. Whatever closing gift you choose, it's sure to make your REALTOR® feel great.
Still looking for the right person to help you on your home buying journey? Learn how to find the right real estate agent today.
Need extra cash for home improvement?
Use your home equity for cash-out refinance.
Start My Approval