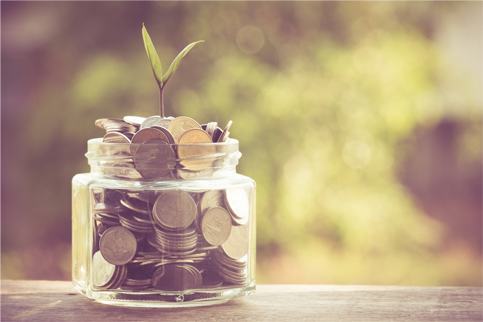 What Is An Escrow Account?
Published on March 18, 2019
When you have a mortgage, you also have an escrow account that acts as a savings account that is managed by your mortgage servicer. Your mortgage servicer will deposit a portion of each mortgage payment into your escrow account to cover your estimated real estate taxes and insurance premiums. It's that simple.
Establishing An Escrow Account At Closing
When you close on your loan, your lender will collect enough funds to establish an escrow account.
Each month, a portion of your mortgage payment will go into your escrow account, and your lender will use the escrow account to pay your taxes and home insurance bills when they are due. This spreads the amount over 12 months, making it easier on your bank account.
And since your lender is making the payments, you won't have to worry about remembering when they're due.
When You Need An Escrow Account
Whether you need to have an escrow account or not can depend on your type of loan and your lender.
Government-backed loan options, like FHA and USDA loans, require an escrow account. Lenders of conventional loans can decide if an escrow account is necessary.
Even if an escrow account isn't necessary, they can still be a good idea. If you don't use an escrow account, you'll be responsible for paying property taxes and insurance yourself, so you'll need to handle budgeting and paying them on time.
When you have an escrow account, your lender manages the payments and budgeting for you, and you'll be able to spread out your taxes and insurance payments over the year, instead of paying a lump sum all at once.
How Escrow Analysis Works
Your mortgage servicer will estimate the amount that will have to be paid for your real estate tax and homeowners insurance bills. This estimate, provided during closing, is based on the taxing authority and insurance company, or previous tax and insurance bills.
Each year, your mortgage servicer will analyze your account to make sure you're paying the right amount to maintain the minimum required balance. Because it's based on an estimate, the amount can be overestimated or underestimated. This is called an escrow shortage or overage.
If there's an overage, you'll get your money back with a refund. If there's a shortage, you'll typically have a couple of options to pay the remainder. Your first option is to pay the full shortage up front. Another option would be to pay the shortage over a period of 12 months along with your regular payment. However, this option may not be allowed by some servicers.
How Escrow Works When Buying A Home
When you make an offer on a home, you'll typically include a personal check of 1-2% of the purchase price. This is called "earnest money," and shows the seller of the home that you're a serious buyer. The check won't be deposited until the seller accepts your offer.
If your offer is rejected, you'll get your money back. If the offer is accepted, the money will go into an escrow account to be held until it's time to close. Then, the money will be used toward your down payment and closing costs.
In this scenario, the escrow account acts as a neutral place the money sits until all paperwork is finished and the home is officially yours.
Home Affordability Calculator
Calculate the home price you can afford using your income and the amount of debt you have.
Calculate Now