Cottage-Style Homes: Everything You Should Know
Published on June 11, 2023
Few types of homes hold such timeless appeal as the cottage. If you're ready to buy a house, and quaint and cozy design elements are high on your list of must-haves, a cottage-style home may be exactly what you're looking for.
Of course, these homes offer more than their aesthetic charm. Let's take a look at different types of cottages, cottage-style homes' interior and exterior characteristics, and the pros and cons of buying a cottage.
What Is A Cottage?
A cottage is a term often used to describe any small home with cozy and rustic design elements. While most cottages tend to be on the not-so-large side, they often boast functional layouts and charming architectural details that more than make up for their sparse square footage.
The term "cottage" might conjure up images of a stone house in the countryside, but these homes are built in a wide range of cottage architectural styles and can be found all throughout the country.
History Of The Cottage Home Style
The term "cottage" dates back to the Middle Ages when farmers were known as "cotters" and their homes as "cottages." The typical medieval English cottage featured a thatched roof with stone or brick walls, and the style was well known from the Tudor era through the Victorian era.
See What You Qualify For
Congratulations! Based on the information you have provided, you are eligible to continue your home loan process online with Rocket Mortgage.
If a sign-in page does not automatically pop up in a new tab, click here
Characteristics Of A Cottage-Style House
Because a cottage-style home is defined more by its size and general charm, no hard and fast rule determines what makes a home a cottage. However, some general design elements should come to mind for home buyers when they think of the word "cottage."
These include:
Natural elements such as exposed beams, wood floors, brick and stone
Fireplaces
Built-in cabinets or bookshelves
Thatch, gable, shingle or tile roofing
Cozy, closed-off layouts with small rooms
Stone walkways or patios
Small front porches
Types Of Cottages
Here are a few of the different types of cottages you might see on the market.
Coastal Cottage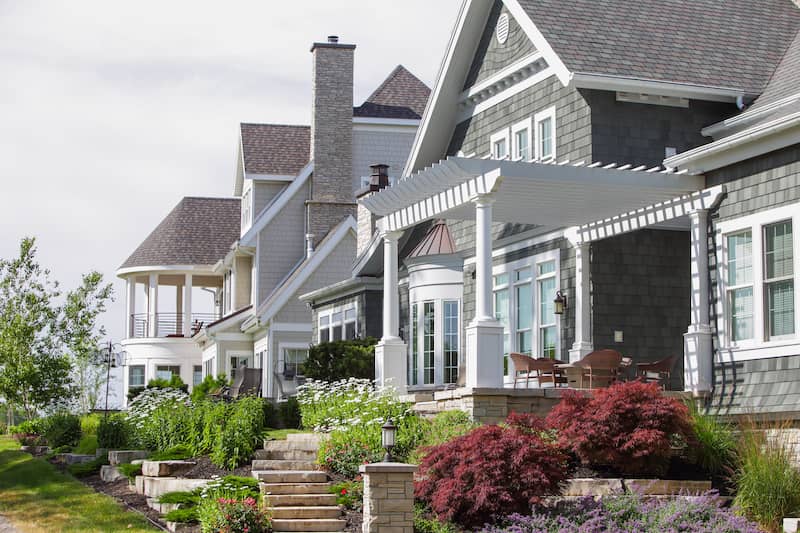 Sometimes known as Cape Cod or American cottages, coastal cottages originated in the Northeastern United States. Typically, one to one-and-a-half stories, these homes are often located near a beach and boast features such as bay windows, wooden shingles and whitewashed trim.
French Cottage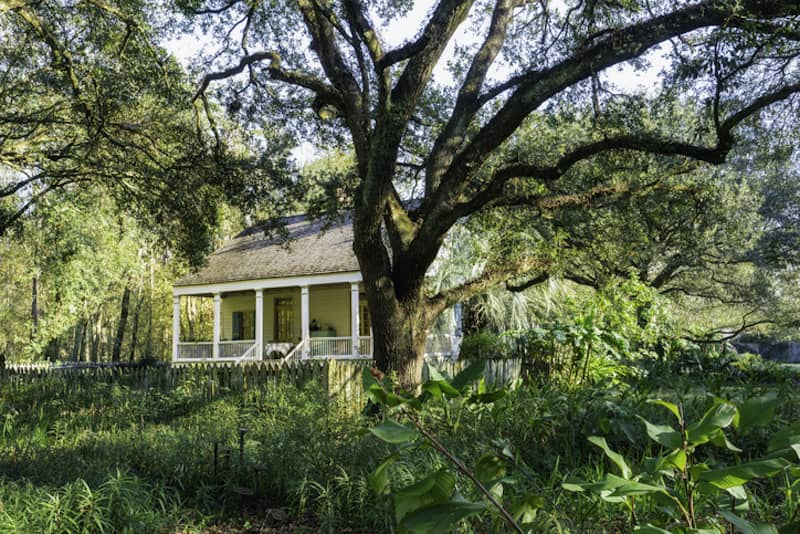 A French cottage can also be referred to as a Creole cottage due to its popularity in New Orleans. In keeping with the traditional architectural style of that area, French cottages often have a long, narrow layout along with a long front porch and a sloped, gable roof.
Nordic Cottage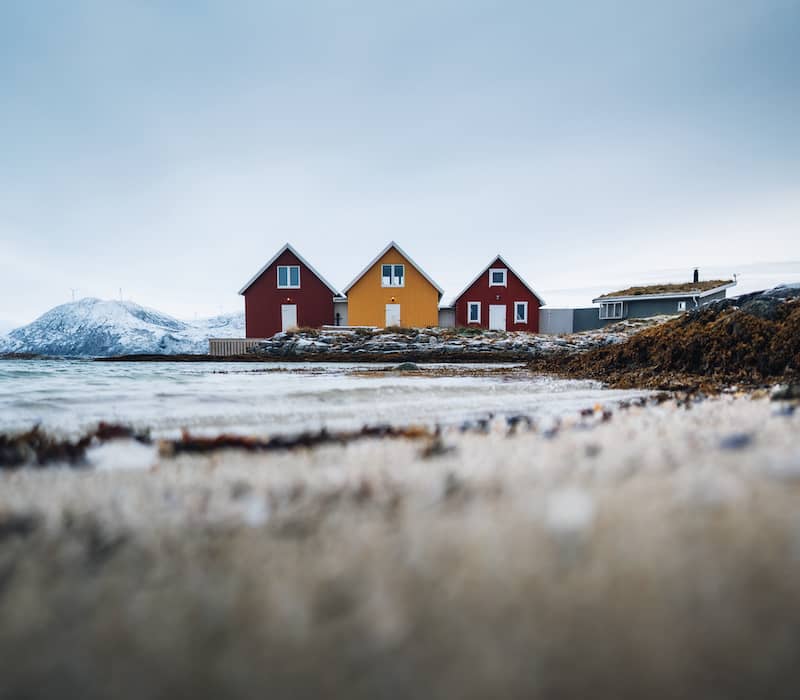 You can find this type of cottage in Nordic regions such as Norway or Sweden. These homes are most famous for their bright red exterior and minimalistic style.
English Cottage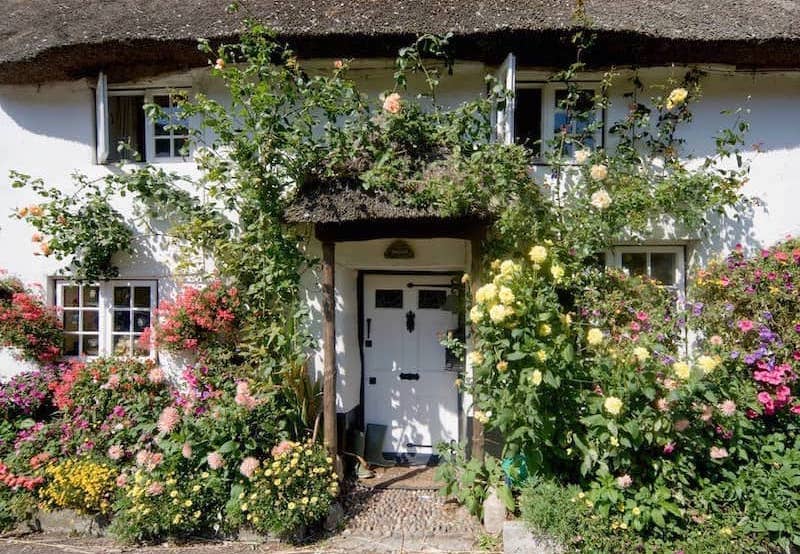 This style of home is what most people think of when they hear or see the word "cottage." Features you're likely to find when exploring the English cottage include gable or thatched roofs, sprawling gardens, and stone walls covered in ivy or other creeping greenery.
Take the first step toward buying a house.
Get approved to see what you qualify for.
Start My Approval
Pros And Cons Of Buying A Cottage-Style Home
Now that we know the basics of cottages, it's important to understand the advantages and disadvantages that go along with buying this type of home.
Pros
Relatively little square footage makes upkeep easy.
Rustic elements and closed layouts make for a cozy aesthetic.
Many cottages are older homes, making them perfect for buyers who appreciate vintage design elements.
The smaller size of cottages makes them more affordable than most single-family homes in the same area.
Cons
The small size and tight rooms may be a challenge for those who need extra living space.
Historic structures may make expanding or renovating a challenge.
Cottages are typically located outside of major cities, potentially resulting in inconveniences with regard to accessibility.
The Bottom Line
A cottage-style house might be the perfect fit for you if you value a home with a cozy vibe and a bit of history and don't feel cramped by a lack of square footage. But if modern conveniences like open kitchens and sprawling floor plans are your preference, you may be better off with a more traditional home that incorporates cottage-like touches – such as exposed beams and wooden shingles – for a bit of country charm.
Ready to begin looking for the home of your dreams? Get started with us today to speak with a Home Loan Expert and embark on your home buying journey.