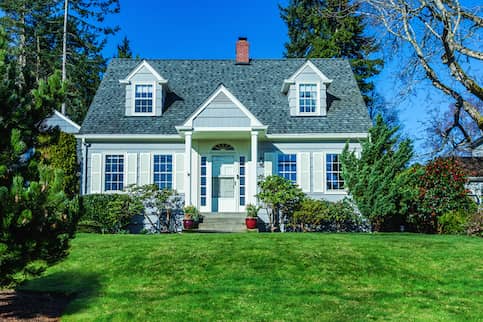 Cape Cod-Style House: Everything You Need To Know
Published on July 1, 2023
If you're looking to buy a home, you'll naturally want to first figure out the type of house you want to live in. Are you looking for something on the smaller side, perhaps with a bit of charm? If so, a Cape Cod-style house might be the perfect fit.
Around since the 17th century, Cape Cod homes come with an eye-catching curb appeal. Cape Cod houses also feature a symmetrical layout, low ceilings and a centralized chimney.
Think this type of home might be in your future? Let's take a more in-depth look at Cape Cod-style houses.
What Is A Cape Cod House?
A Cape Cod house is typically a one-story home and has a rectangular shape with a low-pitched gabled roof. These types of homes are often located throughout the New England coast, but you can find them scattered throughout the U.S. due to the popularity of this architectural style.
Cape Cod homes were originally built to accommodate long, cold winters, and their steep roofs helped the snow and rain easily fall off. The low ceilings helped conserve heat, and the shutters were put in place to block the wind. Although most Cape Cod-style houses are single-story, you can also find some one-and-a-half and two-story Cape Cod homes on the market.
History Of A Cape Cod House Style
When Puritan colonists came to America in the 17th century, they brought the idea of a cottage that became the Cape Cod house style designed to withstand the harsh winter months. It wasn't until the 1800s, however, that the Cape Cod house got its name, which came from the Reverend Timothy Dwight IV, who labeled the Cape Cod home as such after visiting the Cape Cod area.
See What You Qualify For
Congratulations! Based on the information you have provided, you are eligible to continue your home loan process online with Rocket Mortgage.
If a sign-in page does not automatically pop up in a new tab, click here
Characteristics Of Cape Cod Architecture
Most Cape Cod-style houses are recognizable by their exterior, thanks to their charming curb appeal. And even though different types of Cape Cod homes exist, they all share a few key commonalities.
Let's take a closer look at the interior and exterior features of a Cape Cod home.
Exterior
Besides its eye-catching curb appeal, the exterior of Cape Cod homes comes with:
Steep, gabled roofs
Double-hung, symmetrical windows
A central chimney
Shingle siding
Front dormers
Center front door
Interior
When you step into a Cape Cod house, you'll find an open-concept living space as well as:
Low ceilings
A symmetrical layout
One or one-and-a-half stories (in most cases)
A central staircase
Bedrooms in dormers
Clean detailing
Types Of Cape Cod-Style Houses
Although Cape Cod homes share many of the same characteristics, you should be aware of a few different types before buying. Next, we'll review the types of Cape Cod-style houses you might encounter during the home buying process.
Half Cape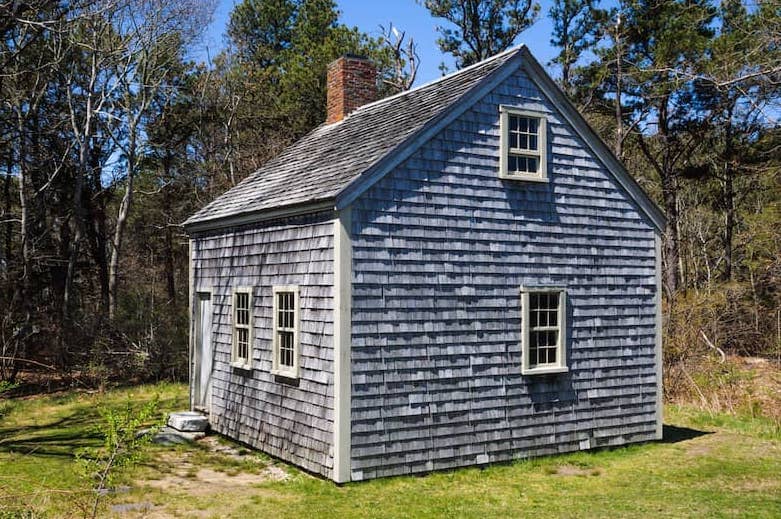 A half Cape, also known as a single Cape, was the typical "starter" home when this style of house first originated. One side of the home features a front door with one or two windows beside it. Since this is a smaller version of the standard Cape Cod house, English settlers would often make additions to the home as their family grew. Eventually, these homes would turn into a three-quarter house or full Cape house.
Three-Quarter Cape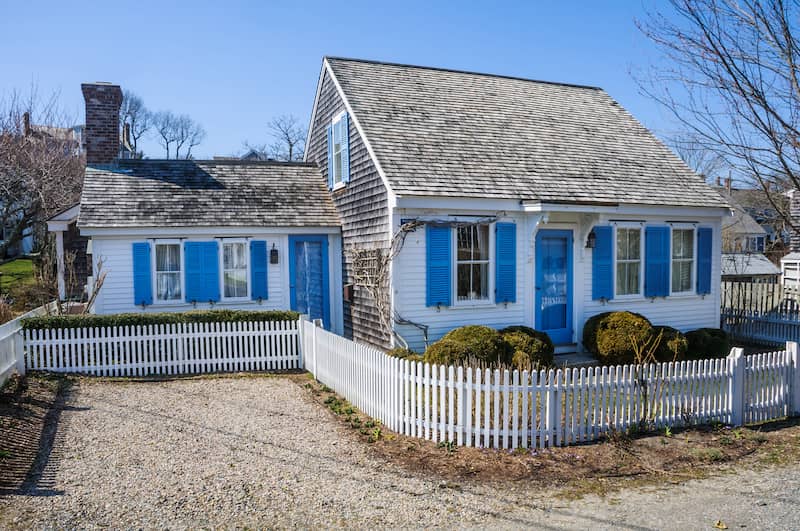 A three-quarter Cape Cod home was much more popular in the 18th and early 19th century than today. These homes feature a front door on one side of the house, along with two windows on one side and one window on the other side of the door. Many of these homes were originally a half Cape before being transformed into a three-quarter Cape.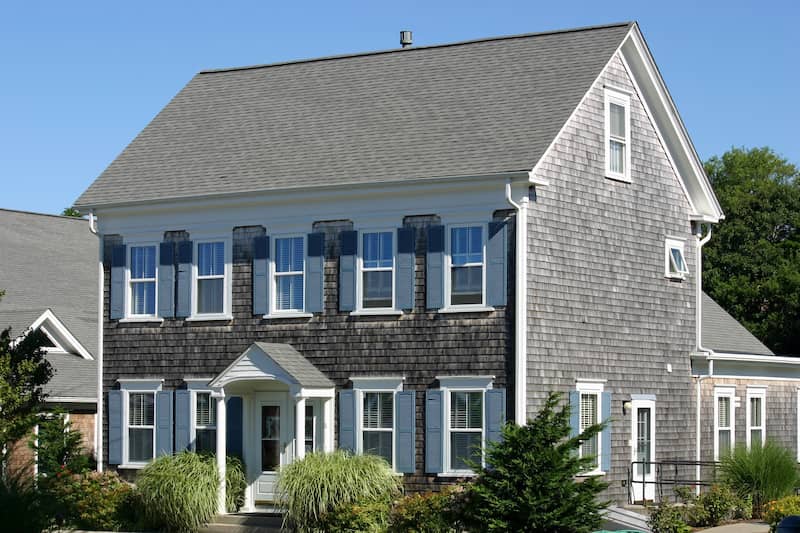 Where Can You Find A Cape Cod Home?
As noted earlier, Cape Cod homes were originally built in the Massachusetts area and designed to withstand the region's harsh winters. You'll now find these homes scattered throughout New England in places such as upstate New York and Maine. Due to the architectural design's growing popularity, the Midwest and West Coast have also adopted this house style.
The Bottom Line
If you're starting the home buying process and are a first-time home buyer or looking to downsize, a Cape Cod-style house could be a great fit. These types of homes are not only charming, but they can stand those cold winter months.
Ready to find the Cape Cod home of your dreams? Get started with us today and speak with one of our Home Loan Experts!