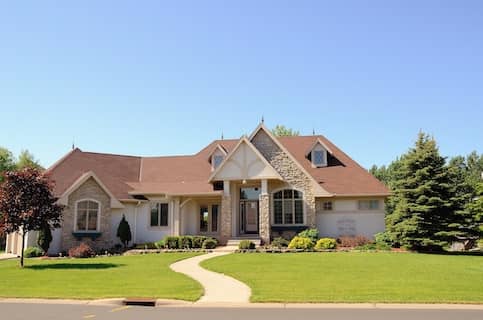 Mortgage Protection Insurance (MPI): What Is It And Do I Need It?
Published on August 11, 2020
As a prospective home buyer, moving into a new house can be an exciting and stressful time. Even after closing on your new home, you will have many things to consider, including whether or not you want to protect your mortgage with insurance. Soon after you're settled into your new home, you will likely be bombarded with mail offering mortgage protection insurance, which is sometimes referred to as mortgage life insurance, or simply MPI.
Companies offering MPI send very official looking documents, often bearing the name of your lender, that contain dire warnings about what will happen to your new home should you die unexpectedly. However, before you respond to these offers, you should first consider your alternatives. Let's talk more about MPI and discuss whether you really need it or not.
Apply for a Mortgage with Quicken Loans®
Call our Home Loans Experts at (800) 251-9080 to begin your mortgage application, or apply online to review your loan options.
Start Your Application
What Is MPI?
Mortgage protection insurance is a type of life insurance policy that continues making mortgage payments directly to the lender in the event that a homeowner or homeowners die before the mortgage is paid off. The monthly premium can be paid for by being added to the monthly mortgage payment. There are also policies that, for an additional charge, offer protection in the case of long-term disability that results in loss of income.
What MPI Isn't
To remove any confusion, let's distinguish MPI from other forms of real estate insurance. First, MPI is not the same as private mortgage insurance (PMI) or mortgage insurance premiums (MIP).
Unlike MPI, PMI is a type of mortgage insurance that is provided by a private insurance company. It is still arranged by a lender, and like other types of mortgage insurance, PMI protects the lender, not you if you stop making payments on your loan. If you have a conventional loan and make a down payment of under 20% of the home's purchase price or you're refinancing with a conventional loan and your equity is under 20% of the value of your home, you will likely need PMI.
On the other hand, MIPs pay for insurance to protect mortgage lenders in the event that the borrower doesn't pay them back on an FHA loan. Although MIPs can add to a borrower's cost, FHA loans offer lower down payments for those who may not have a strong credit score.
Ultimately, the main difference between MPI and other types of real estate insurance is that PMI and MIP offer no benefits to homeowners even though they pay the premiums.
MPI is a good choice for some homeowners but not the best choice for others. Let's compare the pros and cons before seeing if it's right for you.
The Pros
MPI has proven to be beneficial for many homeowners. One advantage of MPI is that it has guaranteed acceptance. This means that homeowners don't have to pass a health exam to meet underwriting requirements for either death or disability benefits. For people with health challenges, this may be the only kind of insurance available.
In addition, death benefits with MPI go directly to the lender in the event of the owner or owners' deaths. This aspect might bring peace of mind to owners concerned that their loved ones might not be able to handle their new financial obligations because of age, disability, or other issues.
Newer MPI policies can also offer optional benefits (at a price) for return of premiums when owners live to pay off their mortgages and level death benefits.
The Cons
Now let's talk about some of the more unfavorable aspects of MPI. First, MPI is a small part of the overall insurance industry, and it is not easy to do online comparison shopping for the best prices and terms.
In addition, with MPI, all proceeds go directly to the lender, and MPI doesn't pay for anything beyond the mortgage amount. That means things like property tax, HOA dues, and other fees must be paid some other way.
MPI also offers decreasing benefits as the owner pays down the mortgage balance during life, although some companies offer policies that offer a level death benefit as an optional feature.
Because MPIs offer guaranteed acceptance, the costs of MPI exceed most term life policies, which require applicants to meet their underwriting requirements. Finally, MPI is generally unavailable to older applicants, regardless of their health.
MPI Alternatives
If you don't think MPI is right for you, there are other options. Luckily, most young non-smokers will be able to find alternatives to MPI, such as term life insurance. Typically, this will come at a friendlier price point than MPI.
Term Life Insurance
If you're a homeowner with health challenges, consider shopping around guaranteed acceptance term life insurance, which will cost more than standard term life but might still be significantly cheaper than MPI.
Term life can be issued in any amount and any term length, and the amount of the coverage is paid to beneficiaries in a lump sum, to be used as needed. This can prove to be a beneficial real estate insurance option for many homeowners.
MPI FAQs
Is MPI Mandatory?
MPI is not required for homeowners, despite the impression that solicitation letters might create. Ultimately, the decision to get MPI or not is up to you as a homeowner.
What's The Difference Between MPI And Homeowner's Insurance?
Although there are some areas of overlap, there are completely different financial interests protected by MPI in comparison to homeowner's insurance. Let's review some of these key differences.
The main difference between MPI and homeowner's insurance is coverage. MPI covers the lender, while homeowner's insurance mainly protects the borrower.
For example, homeowner's insurance protects your home from disasters or emergencies like fires or hurricanes. In these situations, homeowner's insurance will pay to repair any losses.
On the other hand, MPI protects the lender from the borrower not paying the loan.
Therefore, only homeowner's insurance serves to cover and benefit the homeowner.
How Do I Purchase MPI?
Now that you've learned more about MPI, talk to a real estate agent or lender to purchase MPI. Make sure to take the time to call around for quotes and find features that will benefit your situation. If you're interested in MPI, check in with A.M. Best, a company that rates the financial health of insurance providers before making a purchase.
Summary: MPI Is One Of Many Insurance Options
As a homeowner, there are many options when it comes to real estate insurance. Hopefully by now you've learned more about MPI and can assess whether it's right for you. If you're interested in getting MPI, make sure to speak with a real estate professional or lender. To learn more about MPI and explore other new topics, visit the Learning Center.
Apply for a Mortgage with Quicken Loans®
Call our Home Loans Experts at (800) 251-9080 to begin your mortgage application, or apply online to review your loan options.
Start Your Application