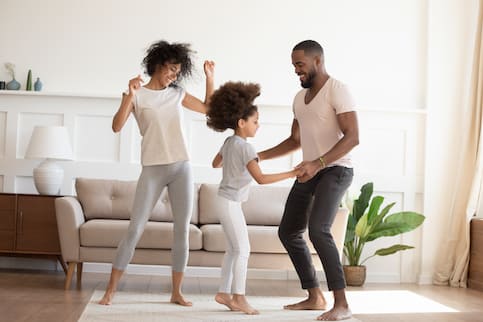 How To Increase Your Mortgage Preapproval Amount: A Guide To Getting The Most Home You Can Afford
Published on January 19, 2022
The right home can get expensive quickly. But what if the houses that fit your needs are above your preapproval amount? If it makes sense for your finances, it may be possible to give that preapproved amount a boost.
Let's explore how to increase a mortgage preapproval amount if you aren't happy with your original offer.
How Much Can You Get Preapproved For?
A mortgage preapproval is the first step of many in the process of obtaining a mortgage. Essentially, a preapproval allows you to get a jumpstart on the mortgage application process before you find a home that you want to buy. It involves a close look at your income, assets, and credit.
Since most real estate agents will only work with buyers that have a preapproval, you'll likely tackle this step before you even start looking for homes.
When you receive a preapproval letter, it will indicate a dollar amount that the lender would be willing to lend you. The amount reflects what the lender thinks you can afford to repay based on your income, credit, and assets. Know that the amount indicated in your preapproval isn't necessarily what you can afford to spend.
Wondering how much can I get preapproved for? Consider checking out our home affordability calculator to get an idea of what you might be able to get preapproved for.
See What You Qualify For
Congratulations! Based on the information you have provided, you are eligible to continue your home loan process online with Rocket Mortgage.
If a sign-in page does not automatically pop up in a new tab, click here
Is It Possible To Increase Your Mortgage Preapproval Amount?
In general, it's a good idea to spend no more than 30% of your monthly gross income on your housing expenses. Although this number should include your mortgage, you should also consider other costs such as your utilities or HOA fees.
Look at your budget closely to decide for yourself what size mortgage payment you are comfortable with. Let's say that you decide that you can comfortably afford a larger mortgage than you were preapproved for. In that case, there are several options to potentially help you boost your preapproved amount.
Apply Online with Rocket Mortgage
Get approved with Rocket Mortgage® – and do it all online. You can get a real, customizable mortgage solution based on your unique financial situation.
Apply Online
Ways To Increase Your Mortgage Preapproval Amount
An increase in your mortgage preapproval amount could help you afford the home of your dreams. If that dream is within your means, consider these strategies to help you increase the preapproved amount.
Increase Your Down Payment
If you are able to make a 20% down payment, that choice could considerably increase your preapproved amount. That's because such a large down payment will eliminate the need for mortgage insurance.
Without mortgage insurance holding you back, more of your income can go directly toward the principal and interest. Ultimately, a 20% down payment may be able to give you the boost you've been looking for.
Pay Off Debt
When you apply for a mortgage, the lender will look at your debt-to-income ratio. Your DTI ratio is your total monthly debts divided by your gross monthly income.
In general, mortgage lenders want to see a debt-to-income ratio of less than 43%. Although you can qualify with a higher or lower DTI, a lower ratio is more favorable in the eyes of a lender.
With that, if you have other outstanding debts, consider paying those down before seeking preapproval. If you free up some of your monthly income by paying down debt, you'll be in a better position to take on a larger mortgage payment.
Raise Your Credit Score
Credit scores are incredibly important when you are a home buyer.
A higher credit score can directly translate into a large preapproval amount. This is because a higher credit score can potentially unlock a lower interest rate. With a lower interest rate, more of your income can go directly towards the home loan principal.
Add A Co-Borrower
If you can add a co-borrower from your household, that will likely increase the total household income. With more income, you may be able to unlock a larger loan amount.
Consider Additional Sources of Income
If you don't have a co-borrower to add, there are other ways to boost your income on your preapproval application. Look over the details you originally provided the lender. If you are like most, you likely sent over your W-2 and left it at that. But you may have other sources of income that can be considered.
A few additional sources of income to add to your application include:
All these possibilities are legitimate sources of income. If you forgot to include this on your original application, don't hesitate to add them.
Utilize A Longer Loan Term
A longer loan term allows you to spread out the payments, which can lead to a larger preapproval amount.
For example, a 30-year loan usually results in a higher loan amount than what would be approved with a shorter loan term, such as a 15-year loan. That's because the monthly amount is lower due to the loan being spread across more payments.
If you are comfortable hanging on to the loan for a longer term, this could be a good option. Know that longer term loans come with higher interest rates. You may have the opportunity to make extra payments to pay the loan off early.
Get Additional Quotes
Every lender has slightly different underwriting standards. As a borrower, it is a smart move to get quotes from multiple lenders. You can find the lender who will give you the highest preapproval amount when you shop around.
Avoid The 'House Poor' Trap After Getting Preapproved
Unfortunately, it's easy to become "house poor." Essentially, those who are "house poor" have budgets that are stretched too thin by an outsized mortgage payment each month.
Instead of allowing your new home to take over your budget, sticking to the 28% rule is a good idea. This rule suggests that you spend no more than 28% of your gross income on your mortgage payment.
For example, let's say that your gross income is $5,000 each month. In that case, you could spend $1,400 on your mortgage each month while abiding by the 28% rule.
But you can choose to keep your mortgage payment lower than that. It's critical to avoid overburdening yourself with a mortgage payment that reduces your ability to save or invest for other important financial goals. Take the time to evaluate your budget to ensure that you don't buy a house you cannot afford.
The Bottom Line
It's possible to increase your mortgage preapproval amount. Before trying out these strategies, make sure that you can afford the payments you are hoping for by closely evaluating your budget. If you need help getting approved for a home loan, work with a Rocket Mortgage expert today.