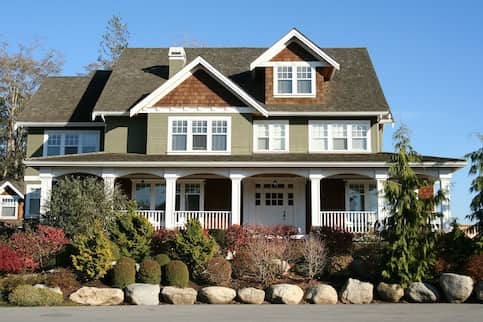 Eminent Domain: What You Need To Know
Published on October 30, 2020
What is eminent domain? Defined simply, it describes the right of the state, local, or federal government to seize private property and take over control of it for public use. This power is most typically invoked when officials are seeking to build public works such as highways and roads, which may run through privately owned property, and require the use of land currently owned by everyday citizens.
While many homeowners will never encounter issues related to it, those who do find themselves confronted with the prospect of an unexpected sale due to eminent domain are technically due to receive just compensation for their property. However, homeowners or landowners who feel that they may be getting shorted on the purchase price, or not wish to part with their property, may find themselves heading to court in order to defend their holdings.
What Is Eminent Domain?
Also sometimes referred to as appropriation and expropriation, eminent domain describes the government's right to obtain property from private owners for specific purposes such as the construction of public schools, parks, or municipal buildings. It effectively allows civic leaders in the United States to acquire private property that otherwise stymies or obstructs construction of these works, such as privately owned land or homes situated in the path of new roadways. Government leaders may also exercise the right of eminent domain if certain land holdings or structures present a compelling threat to public health or well-being.
On occasion, government leaders will look to invoke the right of eminent domain because there's no other cost-effective way to steer projects around private holdings. At other times, municipal leaders will seek to exercise this right over privately held land and buildings to promote public safety, such as when condemning decrepit or abandoned buildings. Local and state governments are the institutions which most frequently invoke the right of eminent domain.
Before civic leaders can obtain access to private properties desired for public purposes, though, these elected bodies must first appraise pieces of property to determine their fair market value and make their owners a commensurate financial offer. This process typically involves reviewing the value of other homes and holdings in the area and/or weighing the costs of new construction. A proposed sales price will then be provided to property owners, in exchange for which the government will seek to obtain ownership rights to these assets. Holdings situated in housing areas deemed less desirable will often prompt offers made at a lower rate, which is why governments will frequently look to developing or transitional areas of town as target sites for new construction.
Sample factors which may be used to determine property value include:
Location
Age
Condition
Past or current use
Environment or zoning issues
Current lease or contract agreements
However, property owners reserve the right to disagree with a proposed government purchase price. If they do, it's up to them to independently hire an appraiser, or file an appeal in court, in hopes that a jury will find favorably with regards to the property's value instead. In effect, if you cannot agree with the municipal government after initial discussions, you'll need to retain the services of an attorney to help you take your case to court to determine a final sales price.
Apply for a Mortgage with Quicken Loans®
Apply online for expert recommendations with real interest rates and payments.
Start Your Application
Legal Requirements
Although government leaders reserve the right to pursue the public's best interests, the power of eminent domain varies between individual states. In addition, the government must also obtain legislative approval for what's known as a condemnation action in order to proceed with property acquisitions under the right of eminent domain if it cannot agree with a property owner on a fair purchase price. To determine if such action is necessary, legislators must determine if the proposed municipal project is:
In the public interest
Necessary
Located or planned in such a way to promote the greatest public good and least public injury
In pressing need of obtaining the property
Offering an appropriate purchase price, as backed by supporting data
At a base level, the process of invoking eminent domain typically operates as follows:
First, the government decides that there is a pressing need to obtain specific land or property holdings for public use and obtains approvals from governing bodies to move forward with a given project.
The government then conducts an assessment to determine a property's fair market value.
Negotiations to purchase the property proceed between the government and homeowner in hopes of reaching a fair sales price.
If agreement cannot be reached between civic leaders and the property holder, yet the government requires use of the land or buildings nonetheless, it can exercise its power of eminent domain.
The government seeks to file a condemnation action in court and hold any necessary hearings. Property owners must be given notice and an opportunity to appear. Objections can be filed orally or in writing (preferably in writing, with the help of an attorney) with the overseeing legislative body once notified.
If the legislative body agrees to the government's request, municipal leaders can file a legal complaint to obtain the property's title in exchange for a payment amounting to its fair market value.
Owners wishing to dispute this request can challenge in court.
Ultimately, the government must prove that it is:
Taking control of property for a legitimate public purpose
Necessary to obtain your property
Negotiating in good faith and following all legal and procedural requirements
While you may not agree with the ultimate decision in your case, your property may still be condemned, although fair market value (determined by a court or commission) will be paid for it.
Property Types
Eminent domain can apply to a broad range of property types. For example:
Real property – Fixed property such as buildings, land, etc.
Personal property – Assets you own besides real estate, such as cars and jewelry
Intellectual property – A creative work or invention, i.e. a design or manuscript
Fiscal property – Cash, currency, and other financial holdings
However, eminent domain typically applies to seizure of real property, such as if the government requires your land to build a new gas pipeline through it or seeks to demolish to a dangerous and rundown area of town.
Your Constitutional Rights
Your rights regarding eminent domain are protected in the Fifth Amendment to the Constitution. In addition to the right to receive just compensation, you also have the right to due process. If you are forced to relocate as a result of the taking, the United States government is responsible for providing you with select relocation benefits as well.
Typical relocation benefits include assistance with the moving of personal property, and reestablishment costs in the case of moving a business. You may also be eligible for additional damages depending on constraints and hardships imposed upon you as a result of the relocation. You may wish to consult with legal and financial experts if you have questions regarding any proposed expenses here, which often require negotiations with the governing body responsible for the eminent domain action.
Eminent Domain: A Summary
The right of eminent domain allows governments to seize property in the event that there's a pressing public interest. But as a property or land owner you also reserve legal rights to challenge related actions and receive just compensation for your holdings. Should you find yourself facing a potential relocation, or dispute over fair market value, be sure to consult with qualified experts, including an attorney. You may be entitled to more compensation and assistance than is being proposed.
Apply for a Mortgage with Quicken Loans®
Apply online for expert recommendations with real interest rates and payments.
Start Your Application