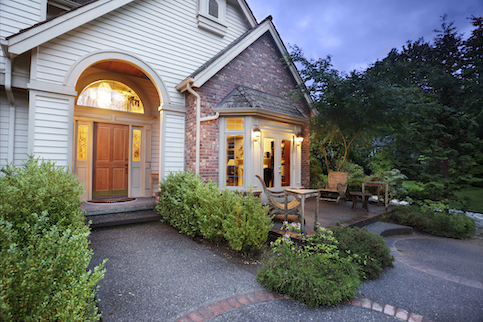 Appraising New Construction And Homes Under Renovation
Published on August 22, 2019
There are times when a "traditional" appraisal just isn't feasible. Perhaps the home is under construction or has been gutted for renovation.
Believe it or not, there are still ways to get the appraisal done so your deal can close on time.
As-Is Appraisal
An as-is appraisal is fairly common and just as it sounds, it's an appraised market value for a home in its condition during the time of the appraisal. This type of appraisal is ideal if you're purchasing a home and have finished some repairs or have no intention of doing any improvements before the loan closes.
"There could be elements of condition like rooms that need paint or carpeting that the buyer plans to do after the close," explained Stephen Wagner, president of the Appraisal Institute, the nation's largest professional association of real estate appraisers. "The appraiser will interpret the value much the way other market participants like buyers do, taking note that the property may have some deferred maintenance issues."
If you've done improvements to the property, it's recommended that you meet with the appraiser to explain the improvements – don't expect them to wiggle down into your crawl space and notice you've put in new duct work.
Apply for a Mortgage with Quicken Loans®
Apply online for expert recommendations with real interest rates and payments.
Start Your Application
Subject-To Appraisal
A subject-to appraisal for a home to be constructed, added onto or renovated can be a value based on a hypothetical condition that improvements are complete.
This type of appraisal can take place before or during construction or renovation. In both cases, a loan can be made for a home that isn't in immaculate living condition under the pretense that work is done to fix its faults and the value will improve.
To complete a subject-to appraisal, the appraiser will visit the site, often a platted lot, and take photographs. They'll then use specifications and plans to understand the additions and changes, so the value of the home listed in the report is based on the condition that all construction or renovations will be completed.
"As long as the appraiser has adequate blueprint plans and specifications, they can provide a subject-to-completion-per-plans-and-specification value," Wagner said.
Certificate of Completion
Banks that allow appraisers to do a subject-to home appraisal will likely also order a "certificate of completion," which is basically the appraiser returning to the property once all improvements are finished to verify the work.
It's like your appraiser is saying, "Okay, your house will be worth this much once you finish your kitchen remodel, so here's an adjusted home value for the additional work." Meaning that the value is only valid once work is complete.
According to Fannie Mae, which purchases loans from lenders once they've closed, certification of completion must be obtained to verify the work was completed and must:
Be completed by the appraiser
State that the improvements were completed in accordance with the requirements and conditions in the original appraisal report
Be accompanied by photographs of the completed improvements
Once those conditions have been met, the loan can close.
Apply for a Mortgage with Quicken Loans®
Apply online for expert recommendations with real interest rates and payments.
Start Your Application