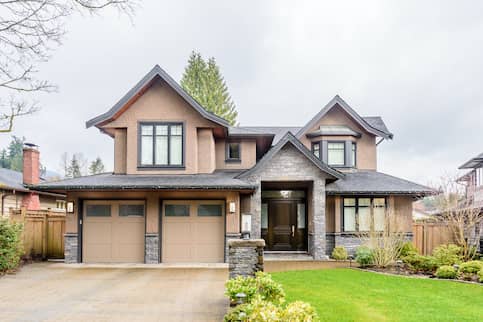 Why Isn't My House Selling? 12 Steps You Can Take To Attract Offers
Published on January 29, 2021
When you've put all your time and effort into preparing your house to go on the market, the last thing you want is for the process to be delayed due to a lack of interested buyers. Even in a seller's market, there are simple things that could prevent buyers from giving your home a second glance.
If your house is sitting on the market, you may be wondering why it isn't selling and what you can do to move the process forward. These homes, often referred to as stale donuts, may require additional effort to sell.
Top Reasons Your House Isn't Selling
Of course, there could be many reasons your home isn't selling, some within your control, some not. Even perfect homes sometimes fail to attract immediate attention, and after a sitting on the market for a period of time, buyers can begin to think there is a problem with the home.
"While it might look just as beautiful as the day it went on the market, it's been hanging around on the shelf just a little too long, which can turn off buyers," says Justin Riordan, interior designer, architect and founder of home staging company Spade and Archer Design Agency, which has offices in Portland, Oregon; Seattle and Los Angeles.
Although it';s sometimes unclear why homes aren't attracting offers, there are several common reasons you can explore.
The Price Is Too High
The most common reason why your home may be sitting on the market is due to high pricing. You can avoid overpricing your home by talking with your real estate agent and examining the value of similar homes in your area.
The Listing Is Outdated
Your home's listing is usually the first place prospective buyers will go to learn more about the property. If there's a lack of interest in your home, it could mean that the listing is missing important details or updated photos.
You Aren't Marketing Enough
Your real estate agent is responsible for marketing your home, but with the growth of social media, you can help by advocating for your listing yourself. This can be as simple as sharing the listing on social platforms or in local community groups.
Apply for a mortgage today!
Apply online for expert recommendations with real interest rates and payments.
Start Your Application
What You Can Do If Your Home Isn't Selling
If your home is sitting on the market and you're ready to make a change, consider these steps to determine the route of the problem and the possible solutions to fix it.
Identify The Problem
The first step to correcting a problem is identifying it. As the expert on your home, there may be opportunities for improvement you will not notice because of your familiarity with the property, such as pet-related smells or household clutter. This makes unvarnished opinions your biggest tool to improve your home.
Ashley Baskin, a licensed real estate agent who serves on the advisory board for Home Life Digest advises looking at the property through the eyes of the buyer to see if you can spot anything that would make you want to pass, but also get some outside opinions.
"Reach out to agents who toured the property and solicit feedback from their clients or other potential buyers who passed on the property as a great way to get to the source of the problem," she says.
Reconsider The Price
We recommend listening to your listing agent's advice on pricing your home, but if you're concerned the price could be the barrier preventing a sale, it may be time for a price drop. Discuss your concerns with your agent and don't be afraid to ask questions to understand why your home is priced a certain way.
Consider Sweetening The Deal
To take it a step farther, consider adding a home warranty or an owner's title insurance policy to reassure potential buyers who are wary of how long the home has been on the market.
Take Better Pictures
In the digital age, showing your home online is just as important as showing it in person. Chase Michels with Michels Realtors in Downers Grove, Illinois, recommends getting creative with nighttime photos or drone photos to make your listing stand out.
It's also important to note whether the photos match the current season. "You don't want to be selling a home with snow in the pictures in the middle of the summer," he notes – a dead giveaway the house might be languishing.
Make sure you have staged the home properly, as bright, fresh furnishings might make the new photos stand out to potential buyers. When in doubt, we recommend hiring a professional photographer to take the best possible photos of your home.
Update The Listing
Baskin notes that good writing with engaging descriptions of the home's amenities will help potential buyers picture themselves living in the home and neighborhood. "A skillfully crafted description can work wonders for driving traffic to tour the home," she says.
You may also want to focus on local amenities and highlight information that out-of-state buyers might not be aware of, and even extend your advertising to other areas to expand your pool.
If you aren't sure how to update your listing yourself, consider discussing other marketing next steps with your agent, such as sharing the listing on social media platforms.
Up Your Curb Appeal
Like anything else in life, first impressions matter, and how your home looks on the outside will either encourage or discourage buyers to look deeper. Add to your curb appeal by cleaning the yard, updating the entryway or freshening your landscaping. If you're listing your home in the winter, consider virtually landscaping the home to show what it could look like in warmer months.
However, it could be the neighbor's home that's the eye sore, says Baskin. "You may even have to offer to spruce up a neighbor's yard or paint a fence that's not technically on the property, but if it's detracting from the appearance of the home, it is worth it."
Try Virtually Staging The Home
Buyers want to visualize themselves in the home, making staging one of the most influential parts of the selling process. If you want to highlight the potential your home offers, consider virtual staging to showcase how the home could look after renovations. There are several services available that offer interior design advice for virtual staging as well.
What You Can Do If Your Home Needs Work
If updating the listing and adjusting the price doesn't help, it may mean you need to make changes to the home itself. While you might choose to make cosmetic or other changes, you won't always get your money back in the sale, so you have to be creative and diligent to determine which changes are worth your time and money.
Know What Buyers Want
One technique is to figure out what buyers in your area are specifically looking for and see if you can deliver. For example, maybe you turn a third bedroom into an office or a TV room.
Add Functionality To Every Space
If the home is plagued with odd rooms and spaces, Baskin recommends "redefining" them. "Come up with a creative use for these areas so buyers won't see ugly or wasted space. Instead, they will see reading nooks, children's play areas, coffee stations and mini bars, effectively hiding your home's little idiosyncrasies."
Highlight The Good
You also can focus on the home's strongest features, no matter the condition, recommends Cedric Stewart, residential sales consultant at Entourage RG at Keller Williams in Washington, D.C. "If the home needs work, then it's best for the agent to sell the other benefits, such as the size, floor plan, unique features, and location, such as proximity to amenities or schools."
What You Can Do If Your Listing Is Stale
Whether you're working with an agent or if your house is For Sale By Owner, "days on market" can be your enemy when a house has lingered in the listings. The longer it has been there, the more prospective buyers wonder what's wrong with it, especially if a house is not selling in a hot market. The good news is that there are some savvy ways to refresh a stale listing.
Relist The Home As New
A price reduction isn't enough, says Linda Shaughnessy with Jameson Sotheby's International Realty in Chicago. "When you relist the property as 'new,' it will be sent to buyers who are registered to receive new listing updates that meet these criteria, such as those registered on major real estate platforms and MLS searches." Relisting will also prevent any prospective buyers from wondering why the home has been sitting on the market.
Get People In The Door
Your agent can get more potential buyers in the door through creative marketing, which you can help with as the seller. Here are some ideas to discuss with your agent:
First-time homebuyer seminar

Open house tour

Virtual open house tour

Offer incentives

Sharing your listing at work and on personal social media
Adjust Your Strategy To Sell Your Home Quickly
If your home is sitting on the market, know that you are not alone. There are many simple and affordable options available to help your home reach its full potential and attract more potential buyers.
When considering where to go from here, it's important to remember that every house is different, and your real estate agent may have specific feedback you can use to determine what enhancements will boost your home's appeal. We recommend sitting down with your agent to discuss updating the listing, creative forms of marketing and any necessary changes in the home itself.
Interested in learning more about selling your home? Visit our Learning Center!
Apply for a mortgage today!
Apply online for expert recommendations with real interest rates and payments.
Start Your Application