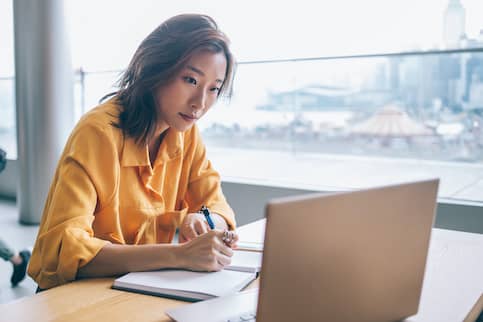 Mortgage Forbearance Vs. Deferment: What To Know
Published on August 17, 2022
If you're in need of mortgage relief, it's important to understand your options.
Though commonly described as two similar or even identical options for pausing mortgage payments during temporary hardship, forbearance and deferment (also referred to as payment deferral) happen during two different parts of the mortgage relief process.
First, forbearance allows a homeowner experiencing hardship to temporarily pause their mortgage payments. Then, once they're ready to resume payments, deferment may be offered as a repayment option, allowing the payments that were missed during the forbearance period to be due at the end of your loan term.
Despite these differences, the terms are often used interchangeably. This problem was highlighted when referring to the types of relief offered to homeowners during COVID-19.
What should homeowners know about forbearance versus deferment? Let's take a look.
What Is Mortgage Forbearance?
Mortgage forbearance is a mortgage relief option that helps borrowers experiencing financial hardship stay in their homes while they get their finances back on track.
Forbearance, if the lender agrees to it, allows a borrower to temporarily pause making mortgage payments, or to pay a reduced amount each month.
This option is typically only available to those experiencing temporary financial hardship – job loss, natural disaster, illness or death of a wage earner, for example. Once your forbearance period ends, you'll need to be able to resume your payments and come to an agreement with your lender on how to pay back the past-due payments.
How To Qualify For Mortgage Forbearance
To find out if you're eligible for forbearance, you'll need to talk to your lender or servicer.
It's important to reach out as soon as you're unable to pay your mortgage or, ideally, as soon as you anticipate having trouble making payments in the near future. The sooner you talk with your lender, the better they can help you avoid foreclosure.
When you apply for forbearance, you'll likely need to provide your lender with some basic information about your income and expenses. Depending on why you're requesting the forbearance, you may also need to provide documentation of your hardship (such as an obituary in the event of the death of a wage earner).
What Is Mortgage Deferment?
Mortgage deferment, or payment deferral, is a repayment option that may be offered to borrowers who have missed mortgage payments or are exiting forbearance.
If your financial hardship has ended and you're able to resume making your regular mortgage payments but aren't able to pay back the amount you owe in missed payments, deferral may be a good option for you.
As we highlighted above, deferral defers your missed payments, moving them to the end of the loan, where they'll be due when you make your last payment, sell your home or refinance your loan.
Whatever words your lender uses to describe the mortgage relief options they're offering, understanding the terms of that relief – and how you'll need to pay it back – is what's important.
How To Qualify For Mortgage Deferment
Whether you qualify for deferment ultimately depends on several factors. Let's briefly run through them.
Mortgage investor: Your ability to qualify for a deferral is going to depend on the investor in your mortgage. If you're not clear who your mortgage investor is, speak with your servicer to find out and to determine if you qualify for a deferment.

Circumstances that led to forbearance:

The repayment options that you have coming out of forbearance, including deferment, sometimes depend on the circumstances that led to your forbearance. For example, is your forbearance the result of losing your job. The options your servicer can give you will depend heavily on your personal situation.

Number of payments to be made up:

You can often only defer a certain number of payments to the end of the loan. If you're above the number based on how you qualify or because of investor policies, you'll have to use this option in combination with something else or forgo it altogether.

Whether you can continue with your regular payment:

The ability to defer payments until the loan is paid off is based on an assumption that you can continue making your regular payment from prior to the forbearance. If you can no longer afford that, you would then have to look at a loan modification or other loss mitigation option.
What's The Difference Between Forbearance And Deferment?
Mortgage forbearance and deferment are both forms of loss mitigation. The difference is really the point in the process at which they are used.
Forbearance allows borrowers to temporarily put a pause on making their biweekly or monthly payments. After they exit a forbearance, a deferment allows them to push their missed payments to the end of their loan term. It's one of several repayment options that may be offered to homeowners in order to help them get current on their mortgage again or otherwise deal with back payments.
The best way to think about this is that a forbearance stops your mortgage payment temporarily, giving you time to get back on your feet financially. A deferment pulls some number of payments missed during the forbearance to the end of the loan as one way to pay them off.
Forbearance Vs. Mortgage Deferment: Which One Is Right For You?
If you're asking yourself this question, one of the first things you should know is that it's the wrong one. If for some reason you're going to have temporary trouble paying your mortgage, the primary option your servicer has to help you is a forbearance. So that's going to be the best or only vehicle for initial assistance in most cases.
The real question is the best repayment option for you coming out of forbearance. That could be deferral, but it might not be. Again, the options available to you are going to depend on the original investor in your mortgage as well as your post-forbearance financial profile.
You may be asked to submit information, but it's up to your servicer to determine what option or set of solutions you qualify for.
Does Mortgage Forbearance Or Deferment Hurt Your Credit?
If your forbearance is COVID-related, it won't be reported as a negative item on your credit report. This is a protection provided by the Coronavirus Aid, Relief and Economic Security (CARES) Act. Your loan status will be reported the same way it was prior to the forbearance. Similar protections exist for forbearances put in place following natural disasters.
Regular forbearance, however, can negatively affect your credit. Additionally, if you already missed one or more payments before you were granted forbearance, that will also have a negative impact on your score.
Other Repayment Options After Forbearance
In addition to a deferment in which a number of monthly payments are delayed until you sell the home, refinance or otherwise pay off your mortgage, there are a couple of other options for paying back past-due amounts following a forbearance. These include:
Repayment plan:

Your lender or servicer may work with you to create a repayment plan that has you make additional payments (added to your regular mortgage payment) each month until you've paid back your skipped payments.

Loan modification:

If you find yourself permanently unable to get current through a deferral or repayment plan, you may be eligible for a

loan modification

. With a modification, your lender or servicer may agree to change certain aspects of your loan, in order to add past-due payments back into your balance. As part of the modification process your interest rate and

loan term

may change as well.

Lump-sum payment:

Although a servicer typically can't require this, you always have the option of paying off the full amount you owe after forbearance in one big payment. Although this may not work in a lot of cases, this is the fastest way to become current. This might work if you worked for a period without pay and your employer made good on your salary.
If none of these options work for you, your servicer will likely talk to you about loss mitigation strategies that involve you transitioning to other living arrangements. This is always the last resort after all other options have been exhausted.
The Bottom Line
Although the terms are sometimes used interchangeably, forbearance and deferment are two different forms of mortgage relief. A forbearance is a temporary suspension of your mortgage payment to give you time to get your financial bearings back. A deferment involves moving payments missed during forbearance to the end of your home loan. It's just one possible repayment option.
As you work with your servicer to find a mortgage relief option that works for you, be sure you understand exactly how it will work, what you'll need to do and how you'll need to pay back your missed payments once the relief period is over.