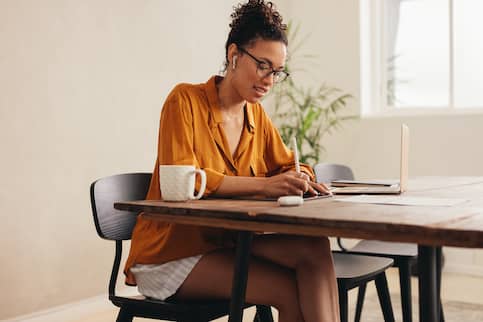 What Is An Escalation Clause, And Should You Use One When Making An Offer?
Published on September 30, 2021
If you're looking to buy a home right now, you'll want to have some tools at your disposal to stay ahead of the competition. After all, nobody wants to find their dream home only to lose it in a bidding war.
One effective strategy you can use to avoid this scenario is called an escalation clause. This blog post will outline what an escalation clause, or escalator clause, is and when it makes sense to use one. It's a vital tool for home buyers that will help them compete against another buyer's offer.
Escalation Clause, Defined
Broadly speaking, an escalation clause is a section in a real estate offer, lease or other contract which guarantees an increase in an agreed-upon price once a specific factor has been determined. Applied to real estate and real estate offers, an escalation clause states that if a competing offer is made on the property, the bid will automatically increase by a certain amount of money to surpass the new offer.
For instance, an escalation clause may state that the buyer is willing to pay a certain price for the home. But, if a competing offer is received, the buyer will increase that offer up to a predetermined limit.
An escalation clause is typically added when a buyer and their real estate agent assume that a property will receive multiple offers. It's a good way to ensure that your bid is the highest bid on a property.
The clause sounds simple in theory, but in reality there are a number of details to work out. And even if you add an escalation clause to a contract, it's not a guarantee you'll get to buy the property.
Apply for a mortgage today!
Apply online for expert recommendations with real interest rates and payments.
Start Your Application
How Do Escalation Clauses In Real Estate Work?
Let's say you find the perfect home for your family and make an offer of $250,000. But the neighborhood is in high demand and you suspect that this home may receive multiple offers. So, you add a clause stating that if you're outbid, you'll exceed any other offers by increments of $5,000, up to a $270,000 highest offer.
This is an example of an escalation clause in real estate. When you're buying a home, adding this type of clause can help ensure that you don't get outbid by another home buyer.
Typically, an escalation clause is set up to gradually increase your offer in predetermined amounts any time someone outbids you. In the previous example, your offer will increase in increments of $5,000 every time you're outbid.
However, there is likely a limit on how much you can afford to pay for a home. So, it's also important to include a ceiling that prevents you from bidding more than you're able to pay. Going back to the previous example again, your ceiling is $270,000. So if another buyer bids a best offer of $275,000 for the home, you're officially out of the bidding.
An escalation clause can be useful any time you're house hunting in a seller's market. In this type of market, there are more buyers than there are available homes, so any available real estate is in high demand.
How To Put An Escalation Clause In Your Offer
Before adding an escalation clause, you should always seek advice from a real estate agent or real estate attorney first. REALTORS® and real estate lawyers can help you determine whether an escalation clause is appropriate in this situation.
If you decide to move forward with an escalation clause, there are three things you'll want to include:
The escalation amount: Your escalation clause should outline the amount you want to exceed any other offers by. For instance, if your escalation amount is $5,000 and another buyer offers $260,000, your new offer is $265,000.
A ceiling: A ceiling is the maximum amount that you're willing to pay to purchase that home.
Proof of an offer: And finally, for the escalation clause to go into effect, the seller must provide proof that a competing offer exists. That way, the seller can't use your escalation clause as an excuse to make you pay more for the home.
Escalation Clauses And Price Ceilings
When you're adding an escalation clause to your offer, it can be hard to know what the price ceiling should be. Here are two major factors that can help you determine the ceiling:
Your Real Estate Agent
Your real estate agent should have a sense of what the home is worth and how the current mark could affect the home value. That's why it's important to work with a real estate agent you trust.
If necessary, you can pay more than the asking price for the property, but this should always be done with caution. Putting a ceiling that is significantly higher than the home's value may not be worth it in the long run.
Your Preapproval Letter
Your preapproval letter is a document from your lender stating how much you've been approved to borrow. The ceiling on your escalation clause should not exceed the amount you've been preapproved for.
Apply for a mortgage today!
Apply online for expert recommendations with real interest rates and payments.
Start Your Application
Risks That Accompany Escalation Clauses
In a competitive real estate market, an escalation clause can be helpful, but there are risks that come with it. The biggest downside is that it forces you to lay your cards on the table right from the beginning.
You're letting the seller know the maximum amount that you're willing to pay for the home. So, nothing is stopping them from presenting you with a counteroffer at your ceiling price.
Or if the seller comes back to you with a counteroffer from another buyer, you don't know if it's a bona fide offer or not. There is always a chance that the sellers asked a friend to submit an offer to drive up the price of the home.
And some sellers don't like escalation clauses because it can prevent them from accepting counter offers from other interested buyers. For other sellers, the final sale price isn't always the main concern.
For instance, they may prioritize a speedy closing or not having to do any repairs on the home. So, an escalation clause is not a guarantee that your final offer will be accepted.
Can You Back Out Of An Escalation Clause?
One of the trickiest parts of adding an escalation clause is that if your offer is accepted, it can be hard for you to change your mind and back out of the real estate contract. After all, the seller turned down other competing offers on the condition that you would buy the home.
Whether you're able to back out of an escalation clause really depends on the extenuating circumstances and the details of your contract. For instance, if certain contingencies in your contract weren't met, you may have a case for backing out of the agreement.
Above all else, it's important to consult with a real estate attorney. That person can help you understand your options and figure out your next steps.
Tips For Success With Using Escalation Clauses
If you decide to move forward with an escalation clause, you want to go about it in the right way. Here are some tips to help you be more successful when you're putting your offer together:
Be Realistic
When you're adding an escalation clause to a real estate offer, you want to show the seller that you're serious about buying the property. However, it's important to be realistic about what you can afford.
Choose a price ceiling that's realistic based on your preapproval letter and your financial situation. And keep in mind that no matter how appealing your offer is, it could still get beaten out by another bidder.
Save The Clause For A Property You Love
If you've previously found a home you wanted to purchase and were outbid, you know how frustrating this can be. So, it can be tempting to want to use an escalation clause on every home you want to make an offer on.
However, this isn't a good idea. An escalation clause should be used sparingly and only for a home that you love and can't imagine losing to another buyer.
Consider Adding An Appraisal Contingency
And finally, if you decide to include an escalation clause on your offer, then you should consider adding an appraisal contingency as well. An appraisal contingency states that once the home is appraised, it must meet the purchase price you and the seller have agreed to. This will help you avoid paying more than the market value for the property.
The Bottom Line On Escalation Clauses
When you find your dream home and are ready to make an offer, an escalation clause is a good way to protect yourself in a competitive market. It helps ensure that your bid is higher than any competing bids on that home.
However, including an escalation clause is not a guarantee that your offer will be accepted by the seller. Some sellers will want to consider competing offers, and others may not like escalation clauses in general.
If you're just starting the home buying process and want more tips like this, be sure to check out more articles in the Rocket Mortgage® Learning Center.
Apply for a mortgage today!
Apply online for expert recommendations with real interest rates and payments.
Start Your Application