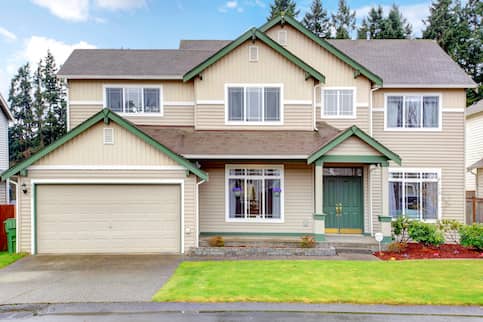 What Is A Dry Closing In Real Estate?
Published on June 15, 2023
Closing on a home is one of the most crucial steps to buying a house because, at this stage, property ownership is transferred from the buyer to the seller. And in most cases, the seller will receive payment on their home — unless they're doing a dry closing.
What Is A Dry Closing?
A dry closing happens when a real estate closing is completed without any disbursement of funds, including closing costs. In general, dry closings accelerate the timeline to close on a house or property when the funds have been approved but aren't transferable.
Either the buyer or seller will initiate a dry closing, and it usually occurs because the funds get delayed. For example, maybe the funds have been approved for the mortgage but the buyer still needs to meet one final condition which will take time to complete.
Or the seller may be having an issue with the property that they are working on fixing. Rather than cancel or delay the closing, the buyer and seller agree to a dry closing instead.
Dry closings are relatively uncommon and are not legal in all 50 states.
Dry Closing Vs. Wet Closing
In a wet closing, the entire real estate transaction is completed at once and the money is paid for the sale of the home. All the real estate documents are signed and the funds are dispersed immediately. This is the most common type of closing and it's legal in all 50 states.
In comparison, a dry closing gives the buyer and seller additional time to complete the real estate transaction. They go through closing, but the transaction isn't complete until the funds are transferred. And a dry closing is only legal in certain states.
See What You Qualify For
Congratulations! Based on the information you have provided, you are eligible to continue your home loan process online with Rocket Mortgage.
If a sign-in page does not automatically pop up in a new tab, click here
Dry Funding States
The following are dry closing states:
Alaska

Arizona

California

Hawaii

Idaho

Nevada

New Mexico

Oregon

Washington
Does A Dry Closing Come With Risks?
In certain situations, a dry closing can be easier for everyone involved. But agreeing to a dry closing means taking on a certain amount of risk. This may include:
Longer closing process:

A dry closing takes longer than a typical closing process since you're waiting on the funds to be disbursed. That means the seller will have to wait a few days to receive payment for the sale, and the buyer will have to wait to take possession of the home.
Resolving contingencies:

In most real estate transactions, all contingencies must be met before the sale is finalized. But if a dry closing happens before these contingencies have been met, there's a chance the sale will fall through.
When Is A Dry Closing A Good Idea?
Assuming you live in a state where dry closings are legal, is it ever a good idea to engage in one? Maybe, depending on your situation. Dry closings exist to keep the real estate transaction moving forward even when issues arise.
If the transfer of funds is taking longer than expected, agreeing to a dry closing gives the lender a few more days to work this out. Just make sure you're aware of the risks before agreeing to a dry closing.
Take the first step toward buying a house.
Get approved to see what you qualify for.
Start My Approval
The Bottom Line
If you're approached about a dry closing, that doesn't necessarily mean the real estate transaction will fall apart. A dry closing can actually keep it moving forward so everyone involved gets the result they want.
If you're interested in buying a home in the coming year, the first step is to get preapproved for a mortgage. You can apply for a mortgage today and learn what kind of home you can afford.