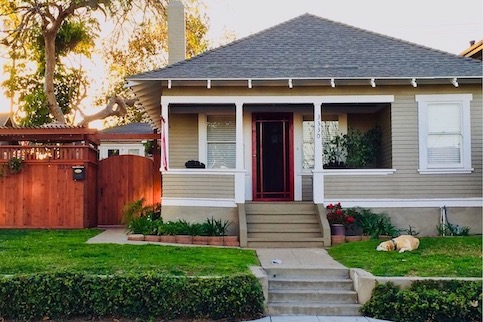 Why Does My Mortgage Lender Need My Bank Statements?
Published on August 6, 2019
Applying for a mortgage might seem like you're being put under a microscope. Even those who are in good financial standing may find themselves uneasy about the scrutiny of their mortgage lender.
The silver lining is that this process benefits you, too. Your mortgage lender wants to be sure you aren't at risk of defaulting on a loan, which would be bad for everyone involved – the lender loses money, and you risk losing your home.
To avoid this scenario, mortgage applicants are asked to provide all sorts of documents that prove they have the money to buy a home. This includes paystubs, tax returns, gift letters and – you guessed it – bank statements.
Why Do I Have to Provide Bank Statements?
Mortgage lenders require you to provide them with recent statements from any account with readily available funds, such as a checking or savings account.
In fact, they'll likely ask for documentation for any and all accounts that hold monetary assets. Why is this? They want to know that you'll be able to afford your down payment and make your monthly mortgage payments. So, your lender will look at your assets and see how much cash you have available to you if you were to need it.
Each lender will have its own requirements for how many months' worth of mortgage payments it expects borrowers to have saved up (not including the amount you'll spend on your down payment). Keep this in mind when you're preparing to start the home buying process.
How Many Statements Do I Need to Provide?
Typically, you'll need to provide two months of your most recent statements for any account you plan to use to help you qualify. If the account doesn't send reports on a monthly basis, you'll use the most recent quarterly statement.
Why do you need multiple statements? Lenders want to be sure that the money in the account belongs to you, and that you haven't taken out a loan or borrowed money from someone to be able to qualify for the mortgage. If the money has been in the account for a couple months, they assume that it belongs to you, as any loans you took out beyond the 2-month time span will have already shown up on your credit report. If any large, unexplained deposits appear on the bank statements you provide, you'll need to be able to prove they came from an acceptable source.
It's all about ensuring you aren't too risky for the lender to give you a mortgage. If potential borrowers are trying to make it look like they're better qualified to handle a mortgage than they actually are, lenders want to know about it.
Apply for a Mortgage with Quicken Loans®
Call our Home Loans Experts at (800) 251-9080 to begin your mortgage application, or apply online to review your loan options.
Start Your Application
How Do Lenders Verify Bank Statements?
Different lenders will have their own processes for getting ahold of your documents and verifying them. Some lenders still work with physical, paper documents, while others may allow you to manage them electronically. Once you give them your bank statements, they may follow up with your bank to verify their validity.
With Rocket Mortgage®, you can automatically import income and asset information when you create your account. We integrate with your bank digitally, so there's no paperwork, saving you time.
Some Things to Keep in Mind
The document collection part of the mortgage process can be kind of daunting if you don't know what to expect. Here are a few more things you should know as you're gathering documents for your lender.
If you have a family member who wants to help you pay for your new home, keep in mind that the person giving you this awesome gift may have to provide documentation of the transfer of funds, usually with a bank statement or withdrawal and deposit slips.
If you apply and take out another loan while in the process of getting your home loan, the mortgage lender will have to take that new loan into account and recalculate how much you qualify for. In other words, avoid getting new loans or credit cards while you're in the process of getting a mortgage.
When applying for a mortgage, it can be helpful to have all the documents you need ready to go, to make sure the process goes as quickly and smoothly as possible.
Your lender may do a check on your bank account more than once. This means it's important that you don't make any drastic changes to your finances after being approved for a loan.
Apply for a Mortgage with Quicken Loans®
Call our Home Loans Experts at (800) 251-9080 to begin your mortgage application, or apply online to review your loan options.
Start Your Application