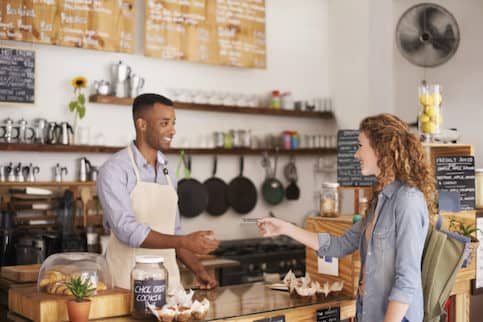 Weekly Savings Plan Hacks: How To Save Using The 52-Week Savings Challenge
Published on March 20, 2019
It's probably no surprise that Americans struggle with saving for their future. Prioritizing their weekly savings plan seems to be a bit of a struggle for the majority of our country's citizens. Here are three pretty staggering statistics about our country's ability to save.
These statistics may be a little depressing, but you have the power to take control of your own financial well-being. It's time to stop feeling bad about your paltry savings rate and start taking action to build a secure financial future with a 52-week savings challenge.
Apply for a mortgage today!
Apply online for expert recommendations with real interest rates and payments.
Start Your Application
The 52-Week Savings Challenge
A 52-week savings challenge is the perfect way to get started on the path to healthy saving habits. This plan challenges you to set aside a certain amount of money and increase that amount by a dollar each week.
According to this plan, for the first week of the year, you'll set aside $1. In the second week, you'll increase your contribution to $2. The third week, you'll save $3, so on and so forth. If you increase your contribution by a dollar each week, all the way up to $52 at week 52, you'll accumulate $1,378 by the end.
As you can see, the 52-week savings challenge is a simple framework for saving that helps you conserve a significant amount of money in just one year. Remember that you can increase or decrease your weekly contributions or even make it bi-weekly to better fit your payment schedules and financial goals.
3 Steps To Prepare For The 52-Week Savings Challenge
We know it can be hard to take the plunge into a savings challenge. The key, however, is to take things step by step. Here are three simple steps to get you well on your way to reaching your financial goals through the 52-week savings challenge.
Step 1: Identify Your Reason For Saving
Whether it's something long-term like saving for a house, or short-term like a vacation you'd like to take, the first step to creating a weekly savings plan is to identify your goals. While babies, diplomas and weddings are great things to save for, you also need to make sure your household has a nice rainy day fund.
Just think – if you lost your job tomorrow, would you be able to absorb the financial stress of having less money come in? Identifying your purpose will help you establish a proper weekly savings plan. Your purpose will help you stay on course to achieving all of your financial goals.
Step 2: Find Places To Cut
Normally, the next step would be to determine how much you want to save and the time period in which you want to accomplish that goal. Since the 52-week savings plan takes care of all of that for you, your next step is to find places to cut.
How can you accomplish this? First, take time to review your budget. You will need to assess your expenses and income. If it seems as though you're spending your entire paycheck upon deposit, you may need to determine areas you can cut back on. Consider reducing your cable bill or freezing a monthly subscription to increase your cash flow. Cooking more and eating out less can be a great way to save, too. Everyone's spending patterns are different, so this will be a highly individual process.
The key is to get creative and find ways you can cut back on your monthly bills that fit your interests, abilities and priorities.
Step 3: Set Up A New Account For Your Savings
Here's where the proverbial rubber hits the road. By now you know what you're saving for and where you're going to make cuts to reduce your spending.
The next thing you'll want to do is create a new bank or investment account for your goal. Keep it separate from your everyday banking or brokerages so you can keep better records and resist the temptation to dip into it.
An Alternative To The 52-Week Savings Plan: Automating Your Weekly Savings
If the 52-week savings plan feels like too much overhead for your saving style, a good alternative is simply to set up automatic transfers from your checking account to the savings or brokerage account you opened for your goal. Consider a payroll deduction if you have automatic deposit of your paychecks.
Additionally, you can use new budgeting apps such as Digit, Chime and Acorns to help you save some extra cash. These apps round up all of your debit or credit card purchases to the nearest $1 and deposit the difference into an investment or savings account automatically.
Using budgeting apps can help you stick to your weekly savings plan and monitor your progress toward your financial goals. Automating your savings can help you avoid the temptation to use your contributions in another capacity.
The Bottom Line: Create A Weekly Savings Plan That's Right For You
If you're looking to purchase a home, these strategies can help you save for a down payment, closing costs or any other fees associated with homeownership. Armed with these three weekly saving plan steps, the 52-Week Savings Challenge and the discipline to make a positive change to your financial habits, you can be on your way to saving for anything life throws at you.
Apply Online with Rocket Mortgage
Get approved with Rocket Mortgage® – and do it all online. You can get a real, customizable mortgage solution based on your unique financial situation.
Apply Online