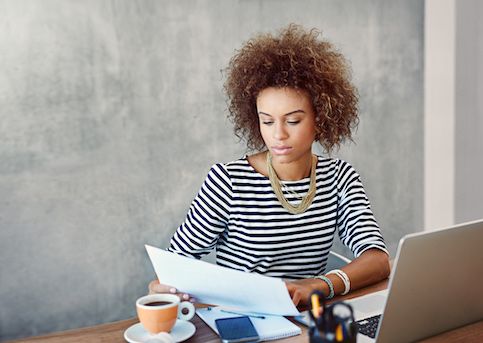 Servicing Fees: What Are They And How Can You Avoid Them?
Published on September 18, 2019
Whether you've ever applied for a gym membership or withdrawn money from an ATM not affiliated with your bank, at some point in your life, you have probably incurred a service charge or fee.
Fees occur in different places and at various times in our daily life. Sometimes they're inevitable, but other times, they can be completely avoidable. The same goes for mortgage servicing fees.
What Are Mortgage Servicing Fees?
Mortgage servicing fees are charged by the mortgage lender who handles your home loan. Some services they can charge for include loan document requests, payments, overnight shipping, verification of mortgage, among other charges.
The good news is, not all mortgage lenders charge the same fees. For example, our friends at Rocket Mortgage® don't charge any of those fees. In fact, they charge less in fees in comparison to other mortgage servicers.
Apply for a mortgage today!
Apply online for expert recommendations with real interest rates and payments.
Start Your Application
The Different Types Of Servicing Fees
There are different types of servicing fees that you might encounter in the real estate industry. We've broken down the three most common fees you may come across and what you can do to try and avoid them.
Corporate Advance Fees
A corporate advance fee is essentially a fee charged by a lender to cover servicing-related expenses that were paid with servicer funds, rather than escrow (taxes and insurance) funds. This charge typically occurs when we pay something on behalf of the client.
Corporate Advance Fee Example
For example, if a client sends in a payment for slightly less than what the full payment is, or if the client's escrow increases and the client is unaware or forgets that the payment has increased, Rocket Mortgage will cover the difference.
This ultimately benefits the client because a missed mortgage payment or incorrect payment amount could negatively affect the client's credit report due to a simple mistake or oversight.
The good news is, when Rocket Mortgage handles this charge, there won't be any interest tacked on to the service, meaning it will be an interest-free loan. This can save you money in the end.
Even better, this fee is totally avoidable. The best way to avoid this charge is to set up autopay on your Rocket Mortgage account so that you'll never have to worry about a payment error.
Loan Recast Fees
This next fee can cost up to $4,000 with most servicers. With a loan recast, your loan term and interest rate remain unchanged, while your monthly payment is lowered by paying an additional lump sum of money to the unpaid principal balance of a loan.
Typically, clients pursue this option when they want to lower their monthly mortgage payments. While most lenders will charge thousands for this service, Rocket Mortgage only requires $250 for a loan recast.
However, if you'd rather avoid this fee, the best thing to do would be to work with a Home Loan Expert on refinancing instead. The current interest rate on your loan will determine if this is the best route for you to take, compared to a recast. In most cases, a client can save much more money over the life of the loan by refinancing.
Late Payment Fees
Sometimes life can throw you curveballs that affect your ability to make your mortgage payment on time. If this occurs, don't stress just yet, you have options!
A late payment fee is pretty much self-explanatory and occurs when a client misses a mortgage payment. Traditionally, mortgage payments are due on the first of each month. Lenders usually have a grace period that allows you to still make the payment before there's a late charge.
This charge can range from 4% – 6% of your monthly payment – meaning, if your monthly mortgage payment is $1,000, your late fee will range from $40 – $60, depending on the lender. You can check how your late fee will be calculated by reviewing your loan agreement.
Even the most meticulous budgets can be thrown off. You could have an unexpected medical emergency in your family or a situation where you or a family member loses their job. Life happens, and when it does, it can cause you to fall behind on your payments, causing late fees to pile up, making your loan more difficult to pay off.
If you find that you can't pay your mortgage on time or you think there's a chance you can't pay it at all, the best thing to do to avoid a late fee is to contact a Home Loan Expert as soon as possible.
The Bottom Line: Servicing Fees Can Be Avoidable
As you can see, even when life throws a wrench into the works, there are still ways you can avoid servicing fees. You just have to make sure you know the different types of fees there are, as well as what to do if you happen to deal with them in the real estate industry.
Interested in learning more about fees associated with mortgages? Check out what mortgage origination fees are and why lenders charge them.
Apply for a mortgage today!
Apply online for expert recommendations with real interest rates and payments.
Start Your Application