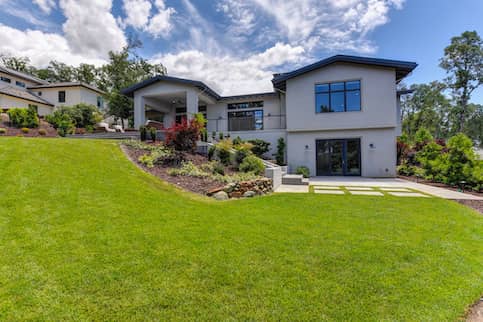 What's A Housing Market Slowdown And How Can You Tell If One Is Coming?
Published on August 10, 2022
With fierce competition and rising home prices, many hopeful home buyers are hoping for a housing market slow down. If you are looking for a slowdown, we'll explore the factors that contribute to this market phenomenon.
What's A Housing Market Slowdown?
A housing market slowdown means that demand for home purchases is falling. For sellers, the dropping demand often means fewer offers on their listings and that they may not get as much money for their home.
For buyers, a slowdown whittles away the competition. With that, buyers likely won't have to compete against multiple offers and find more potential homes.
Is The Housing Market Slowing Down?
The housing market follows a cyclical pattern with phases that include recovery, expansion, hyper supply and recession.
It's normal for the housing market to experience ups and downs. But it can be challenging to predict exactly when the housing market will shift from an expansion phase to a recovery phase. Although the sands seem to be shifting toward a buyer's market, not all of the economic indicators are pointing in the same direction.
What Can Cause The Housing Market To Slow Down?
Many factors impact the housing market. Here's a closer look at the major reasons the housing market can slow down.
Rising interest rates: Rising mortgage rates make homeownership more expensive. With a higher interest rate taking up more of a home buyer's budget, buyers can't afford to pay as much for a home.
More newly constructed homes: Prices in the housing market soar when there's a shortage of homes to meet buyer demands. When new homes are constructed, this helps meet demand, which can lead to a slowdown.
Additionally, consumer sentiment plays a role in the housing market. If buyers are confident about their economic future, they may have the confidence to pay more for a home. But if they have doubts about the future of the economy, they may opt for a more affordable home.
Signs The Housing Market Could Be Slowing Down
As we near the fall of 2022, there are several housing market indicators that are pointing toward a slowing housing market.
1. Housing Inventory Is Growing
A housing shortage across the country has added fuel to the fire of rising home prices. But builders are working hard to eliminate the shortage.
According to a report from Realtor.com, the available inventory of homes is 18% higher than in June of last year. As the number of available homes rises, buyers can afford to be pickier about their opportunities.
2. Fewer Mortgage Applications Are Being Submitted
In July 2022, the Mortgage Bankers Association (MBA) reported that weekly mortgage applications had dropped by 18% from the same week in the previous year. Although the MBA reported a slight increase in applications in early August, mortgage applications are still down 16% from last year.
With fewer mortgage applications, fewer homes are being sold.
3. Sellers Are Dropping Prices
Sellers who need to sell their homes now are dropping their prices. The price cuts are especially obvious in formerly pandemic-driven hot markets, including Boise.
On the surface, lower prices are a good thing for buyers. However, the rising interest rates may slash any potential savings for borrowers. Before making an offer, consider the final cost of the mortgage payment when interest is included.
4. Fewer People Are Shopping For Houses
In the last few months, mortgage interest rates have risen sharply. The increased rates make it more challenging to afford a home. The budget-driven realities of many would-be home shoppers have led many to give up the search.
According to a NAR foot traffic report, home showings were down 18% year-over-year in July. Of course, this doesn't mean that no one is shopping for a home. There are many home buyers out there. But the demand has dropped off from its peak.
5. Real Estate Companies Are Announcing Layoffs
Compass and Redfin , two major real estate firms, announced layoffs in June. The layoffs seem to be in response to rising interest rates, which puts a damper on the previously booming housing market.
As these companies reposition themselves to better fit the changing market, layoffs aren't a good sign for the housing market. If these real estate-based companies are laying off workers, it's possible a slowdown is on the horizon.
If more real estate companies begin to announce layoffs, that could spell more trouble for home sales.
Buy Or Wait?
Housing market predictions are helpful on a broad scale. But if you're shopping for your primary residence, there are more personal factors at play.
Of course, it's a good idea to consider the state of the housing market before making such a large purchase. However, it's more important to look at your housing budget and needs.
As a buyer, finding a comfortable home that you can afford in an area that you like is more critical than the housing market trends. That's especially true if you need to move for a job or adjust the size of your living space.
If you're waiting for the point when real estate prices drop, that's not the best strategy. Ultimately, the best time to buy a home depends on the state of your personal finances and housing situation.
Before making any home purchase, carefully map out your budget. It's critical that your housing payments don't take too big of a bite out of your budget. In uncertain economic times, it's especially important to stay financially flexible for whatever life throws your way.
The Bottom Line
A housing market slowdown is a natural part of the real estate cycle. The signs are pointing toward a slowdown, but most buyers aren't seeing the relief reflected in their home shopping budget yet.
If you're ready to jump into homeownership, start the process by getting approved for a mortgage loan.
See What You Qualify For
You can get a real, customizable mortgage solution based on your unique financial situation.
Get Started