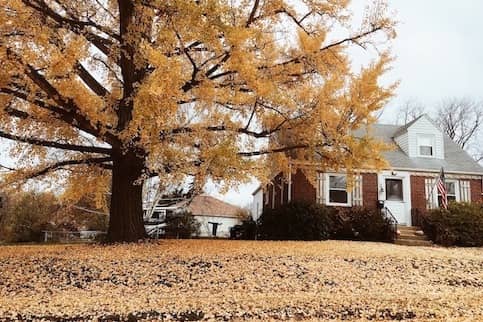 Right-Sizing Your Living Quarters: When to Downsize or Upsize
Published on October 28, 2018
Gone are the days when living large is an earmark for success. These days, it's more about right-sizing, or making sure the size of your current living quarters are a good fit for your needs and lifestyle. So should you move to a larger home, or to a smaller one? And how can you gauge this?
Here are some pointers on right-sizing your digs:
Assess Your Space
To start, pay attention to how you're living in your current home, recommends Isabelle LaRue, host and producer of Engineer Your Space. "Most of us are creatures of habit and only tend to use a fraction of the space we have," says LaRue. "If you keep track of where you spend your time when you're at home and awake, you may be surprised to find out you're actually already 'living' in a smaller space."
For instance, if you spend most of your time in your bedroom, you might not need as much of a spacious abode as you thought. Conversely, if you find yourself constantly having to move furniture or your belongings around to make space for new purchases or feel cramped, those are signs you may need to move to larger digs.
Factor in Major Life Changes
Big life changes are also a good time to re-evaluate how much space you and your family need to be comfy. Scenarios to consider getting more house include starting a home business, your grown kids return home, an aging parent moves in with you or you've experienced a bump in income and can afford to move to a larger home, explains Debbie Todd, CEO of the boutique CPA firm iCompass Compliance Solutions, LLC.
On the flip side, you may consider moving to a smaller home if you'd like to have more freedom to travel, you want to move to be closer to family, the maintenance costs and general upkeep are getting to be too much or there's safety issues in going up flights of stairs, says Todd. And if you're nearing retirement, the equity in your current home could be used to bolster your nest egg.
What to Consider When Upsizing
Before you move forward, ask yourself if you really need that space, recommends Todd. And if you feel it's time to expand your living quarters, you want to take into account whether you can afford the upgrade. Not only will you be paying more in rent or have a higher mortgage, but you'll also be paying more in utilities.
That was the case for Jim Wang and his family. A few years ago, the Wangs moved from a townhouse to a single-family home. "We we were having two kids and running out of rooms," says Wang, a financial blogger at Wallet Hacks who lives near Columbia, Maryland. The move doubled their mortgage. However, they were able to manage the increase because their income supported it, and they still managed to spend less than a quarter of their income on housing. While the Wangs were well aware of the increase in housing, what came as a surprise was that, as they live in a wooded area, every few years they had to spend several thousand bucks to have ginormous trees taken down.
What to Consider When Downsizing
If you're downsizing, you may find it challenging for more emotional reasons, says Todd. For instance, there may be years of memories in your current home, or it may feel like you're not doing as well as your peers because you're moving to smaller quarters.
For Adine Versluis, downsizing proved to be the right choice. A few years ago she was living on a gorgeous yet extremely expensive farmhouse in the countryside that she owned. "Not only was it expensive in mortgage payments but so was the construction work and decorations," says Versluis, an entrepreneur and blogger at Average To Awesome.
After her relationship ended, she decided to move in with her now boyfriend. But instead of staying in the farmhouse, they moved into her partner's home, which was significantly smaller. Their mortgage went from $2,500 a month to merely $600 a month. "As a result, we've been able to pay off the mortgage a lot faster and save a lot," says Versluis. She's also been able to save for retirement and is looking to invest in more rental property.
As she was faced with the challenge of fitting her belongings into a smaller space, she had to get rid of a lot of stuff. Another challenge was people's change in their perception of her. While Versluis is much richer now, people often act like she's worse off simply because she lives in a smaller house. "Sometimes it's hard to resist the urge to defend this choice – since they can make you feel like a total loser," says Versluis, "but just go with it and ignore other people's opinion."
Know the Tax Implications
Besides the financial implications that come along with moving to a larger space or a smaller one, know the tax implications. Major ones include whether you'll recognize gain on the home sale or not, points out Todd. If so, how much? "By knowing the rules and keeping good records, you can accurately calculate your adjusted basis and what sale costs you can count to minimize or eliminate your taxable gain," says Todd.
"And if you sell your home on a private contract or an installment sale, you can receive interest income and prorate any gain of your home over time, and costs you may need to recapture during the sale if you used part of your home for business," she says.
Like everything in life, there's no one-size-fits-all. It really depends on your needs, lifestyle and what you ultimately need in a home. "Don't focus so much on the square footage," says LaRue. "Finding a home that's right isn't so much about how much space there is, but how well that space is suited for how you live and what's important to you."
What types of things are you considering when it comes to the size of your dwelling? Let us know in the comments!
Apply Online with Rocket Mortgage
Get approved with Rocket Mortgage® – and do it all online. You can get a real, customizable mortgage solution based on your unique financial situation.
Apply Online