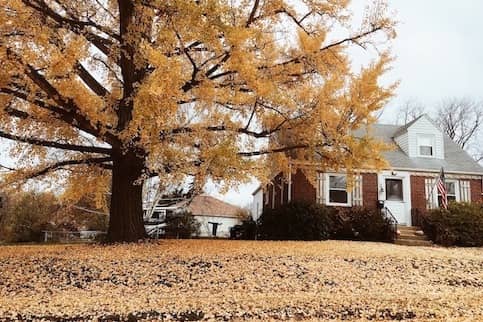 How Big Of A House Do I Really Need?
Published on October 27, 2022
It's a question you should ask yourself more than once in life. Whether you're a first-time home buyer, an empty nester looking to downsize to a smaller house, or somewhere in between, it's always good to honestly assess: "How big of a house do I really need?"
As your life changes, and as future plans come more into focus, a thorough examination of your lifestyle and where it's heading can be beneficial. Having too much square footage for two people can be a strain on your budget, for example, while not having enough for a growing family can leave everyone feeling pinched for space.
This article will help you assess what is the correct square footage to meet your lifestyle. It will also help you avoid becoming "house poor," with a house that's larger and more expensive than you really need.
How To Calculate What Size House You Need
The answer to the question of much house you need is subjective and unique to every home buyer. It's also changing, with some believing they need more and more space, and others finding they can do with far less. The tiny house craze is based on lots of people realizing they can live quite happily in a much smaller, more economical home than most Americans have come to expect. And, of course, there will always be people who want to live in as big a house as they can afford.
On average, many realtors and interior designers estimate that in 2022, given the possessions and lifestyle expectations of modern Americans, you should aim for about 400 to 600 square feet per person.
To find out how big of a house you need, multiply 600 square feet by the number of people in your household. If you're planning on having children or making room for an older parent, take them into account, too. This will give you the minimum amount of square footage that's ideal for the house you're planning to build or buy.
| | |
| --- | --- |
| Number of People | Square Footage |
| 1 | 600 sq. ft. |
| 2 | 1,200 sq. ft. |
| 3 | 1,800 sq. ft. |
| 4 | 2,400 sq. ft. |
Average House Size By The Room
American houses have gotten bigger over the last several decades. According to U.S. Census data, the size of the average house in America grew from 1,660 square feet to 2,301 square feet between 1973 and 2019. Over the same time period, floor plans, particularly on the first floor, have opened up. In many open floor plan houses the kitchen, dining, and living areas flow into one another and can almost be considered one room.
Determining average room sizes can be misleading because bigger houses have larger rooms. For our purposes here, we'll assume a 2,400-square-foot home with three bedrooms, two and one-half baths, and a traditional floor plan that houses two adults and two children.
| | |
| --- | --- |
| Room | Average Square Footage |
| Living Room | 481 sq. ft. |
| Dining Room | 200 sq. ft. |
| Kitchen | 174 sq. ft. |
| Master Bedroom | 309 sq. ft. |
| Master Bathroom | 160 sq. ft. |
| Additional Bedrooms | 120 sq. ft. |
| Additional Bathrooms | 40 sq. ft. |
| Additional Misc. Rooms | 120 sq. ft. |
Take the first step towards buying a house.
Get approved with Rocket Mortgage® to see what you qualify for.
Start My Approval
Factors Affecting How Big Of A House You Need
Before you begin a house search or start looking at house plans if you intend to build, you should make a full assessment of what you want your house to provide in terms of space and lifestyle, both for now and in the future. Aside from making room for present and future family members, you should anticipate how life changes will affect each of them, as well as how your home, likely your primary monthly expense, functions within your family budget.
You never know how long you will live in your new house, but for planning purposes you should project at least 10 – 15 years. According to the National Association of REALTORs®, the average duration of homeownership in the U.S. was 13.1 years as of 2018. So, when considering the primary factors affecting how big of a house you need, you must anticipate the changes life will inevitably bring.
Family Size
The first factor to take into consideration is how many people will be living in the house full-time. The second is how much space each person really needs to be content. For domestic partners who have children and/or are planning to add more, questions to consider include whether each child has their own bedroom, how many full bathrooms are needed, and if one or both partners will require a home office.
Factor In Major Life Changes
Life always brings change. Especially if your desire is to put down roots in your next house and stay there for decades, you should find a house that can be expanded or renovated to meet different needs over time. Things to anticipate include additional family members, as well as the changing needs of all family members as they grow older.
There will also be financial challenges, both expected (a new roof, a kitchen renovation) and unexpected (a job loss or flood damage). Your monthly mortgage payment should not be so high that you have little in reserve to survive a sudden financial hit.
Housing Budget
When considering how big of a house you need, knowing your total housing budget is vital. This includes not just your mortgage payment, but annual property taxes, insurance, utility bills, and regular maintenance such as lawn care, snow removal, and cleaning. Here is an excellent assessment for determining how much house you can afford.
Once you have a budget, stick to it. It's always tempting to pay more for wish list items like a bigger kitchen or a bedroom suite with a walk-in closet, but by stretching too far in today's difficult market you can find yourself with a higher mortgage payment than you can afford. By saving and/or making more money in the future, you can renovate or expand the house, or move to a bigger house, in time.
Other factors besides square footage also have an effect on how much house you really need. The cost of a home per square foot can vary quite widely depending on whether it's in the country, the suburbs, or a city — and even within the same ZIP code.
Once you've considered all the factors that determine where you want to live, you can ask a real estate agent to tell you how much houses typically cost per square foot in that neighborhood. This will never be 100% accurate, but it should be close and you can begin to narrow your search from there.
If you find that the homes in the area where you want to live are not big enough for your needs, you may have to find a nearby locale where houses cost a little less per square foot. Or, you may decide that the location is more important than the size of your house, in which case you can reassess how much square footage you really need to stay in that neighborhood.
Signs You Need To Upsize Your Current House
You don't have enough bedrooms for a growing family.

You have an aging family member moving in.

You're relocating to a more affordable area.

You need an additional bathroom for more privacy.

You'd like to add a walk-in closet/additional closet space.
Signs You Need To Downsize Your Current House
You have a lot of unused space in your current home.

You'll soon become empty nesters.

You're taking a pay cut.

You're moving to a more upscale area.

You have less time and/or energy for maintenance and cleaning.
The Bottom Line: Reconsider How Much House You Really Need
For anyone trying to buy a house, whether it is a first home or not, it's important that they take a close look at their current lifestyle and plans for the future before deciding how big of a house they need. For many Americans in 2022, it appears that the square footage they require is shrinking. Since it's peak in 2015 at 2,687 square feet, the size of the average American home is dropping. People are realizing that bigger is not always better, and that they can find a house that meets all their needs but also requires fewer resources. This reorientation can free up funds that can be applied to things like automobiles, college savings, travel, or even a vacation home.
The reasons for the decline in home size are many, but it is likely that a drop in the size of the average household is chief among them. People are having fewer children and it is less common for aging family members to move in with their adult children. So, while room sizes are getting larger and there is a demand for more and bigger bathrooms and closets, there is also a realization that it's expensive to build and maintain every square foot of a house, and that it should all be useful and necessary.
Once you've carefully decided just how much house is right for you and your family, be sure to get the best advice on how to finance your home by consulting an expert.
Apply for a mortgage today!
Apply online for expert recommendations with real interest rates and payments.
Start Your Application