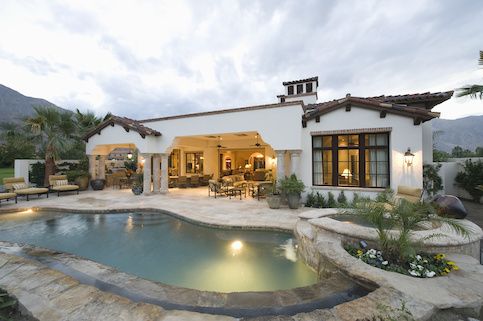 What Is A Buyer's Market?
Published on May 15, 2020
If you're in the market for a new home, you might be wondering: when is the best time to buy? One of the most significant factors in helping to determine this is evaluating the supply and demand of homes on the market. To do so, you may want to focus on whether the housing community you're interested in is experiencing a buyer's or seller's market.
By better understanding a buyer's market, you can make sure that you have the ultimate negotiating power when it comes to buying a new home. Read on to discover what a buyer's market is and the key signs to determine when it happens. We'll also give you an example of a previous buyer's market.
A Buyer's Market, Defined
A buyer's market takes place when the amount of available homes for sale exceeds the number of buyers wanting to purchase one. Essentially, there is a greater supply of homes and a lower demand of buyers. Because there are more homes available, it gives buyers leverage over sellers.
In a buyer's market, home prices tend to decrease, and real estate may stay listed on the market longer. This causes sellers to compete to attract buyers. In response, sellers typically drop their asking prices to be more competitive and are often willing to negotiate more with buyers. While the lower prices are bad news for sellers, it creates a buyer's market and can be very advantageous if you are in the market for a new home.
Buyer's Market Vs. Seller's Market
In a buyer's market, supply outweighs demand. A buyer's market has more houses for sale than there are buyers.
A buyer's market is not typically good news for sellers. Selling in a buyer's market often means that you'll receive a smaller return on investment and that you will need to be willing to negotiate. You may also need to get creative with how you market your home and be more generous in the closing process.
In a seller's market, there are more buyers than houses available for sale. Because there are few homes available on the market, the sellers have leverage over the buyers.
Because of these market conditions, buyers might be willing to spend more than they would otherwise. That said, this is a prime time to sell a home. Sellers can ask more for their property and won't have to make as many concessions to buyers. A seller's market gives buyers less negotiating power and they may have to buy a home as-is.
Understanding which market you're in will put you in a better position to know what to offer and how to create the right strategy for negotiations. It can also help you decide if you should even be buying or selling a home in the first place. Even if you're not looking to buy or sell a home, it can be advantageous to keep an eye on the markets as they fluctuate each season. This will help you to be a more educated buyer or seller in the future.
Key Signs Of A Buyer's Market
To help you determine if the current market conditions are showing signs of a buyer's market, here are a few key identifiers.
Higher Presence Of 'For Sale' Signs
As you drive around, you may notice an abundance of "for sale" signs. Since there are more homes for sale in a buyer's market it may make sense why you would see more "for sale" signs.
Lower Real Estate Prices Than Normal
When buyers are looking for a new home, their real estate agent will pull a list of comparable homes that sold recently in the neighborhood they desire. This list will have the prices the homes sold for, which can help the buyer determine how much they are willing to offer for a home they want.
If the home prices are higher than what they are listed for now, this may mean that sellers are having a hard time selling their property. If this is a trend, you are probably in a seller's market.
Properties Staying On The Market For Long Periods
When the demand for homes weakens, houses on the market may stay available longer than they normally would. You can measure the demand by the number of days a home is listed on the market. Although there is no clear number of days that defines a buyer's or seller's market, the average number of days a home is usually on the market is 46 – 55 days.
Sellers Adding Incentives
In a buyer's market, sellers may offer incentives to increase the appeal of their home. They may offer to pay closing costs, pay some HOA fees, transfer ownership of extended warranties, or include some furniture to make their property stand out from the rest.
Homes Being Relisted
If a home has been on the market for too long, sellers may try to take it off the market and then relist it later. Relisting a property is a selling strategy that makes the home look fresh and more appealing to prospective buyers.
Example Of A Previous Buyer's Market
One of the greatest examples of a buyer's market was during the U.S. housing bubble spanning from 2008 – 2012. In early 2000, low interest rates, relaxed lending standards, and low down payment requirements allowed borrowers who wouldn't meet normal lending standards to buy homes. This drove the housing prices up. At this time, the real estate market was considered a seller's market. This went on for several years.
Then, in late 2006 – 2007, speculative investors decided to stop investing because the risk was too high. Home prices were severely inflated, and investors were therefore disincentivized from purchasing homes. This decrease in investing led other buyers to stop purchasing homes as well.
As a result, the price of homes dropped significantly. To compensate, mortgage-backed securities ended up being sold in high quantitates, and foreclosures and mortgage defaults skyrocketed. In other words, the value of homes decreased, so people who shouldn't have been able to afford homes in the first place were now upside down on their mortgages.
Suddenly, nobody wanted to buy a home, and those who did own homes weren't able to manage their sky-high payments. During this time, sellers struggled to sell their properties even if they were in excellent condition or priced at a discount. Places like southwest Florida were especially hard-hit as they were home to many people's second homes. People were trying to liquidate their assets, and home values plummeted.
Since home prices fell during this time, it made it one of the best times to buy. If you had the funds and could qualify for a mortgage, home values were suddenly very low and the federal government decreased the interest rate to entice people to purchase homes. This was especially advantageous to first-time home buyers as they did not previously have a home lose its value.
Homeowners were suddenly willing to sell below the asking price for their homes, and many were forced into doing short sales to get out of their mortgages. Many banks were also selling foreclosed homes. This provided the opportunity for many people to purchase homes for the existing balance of a mortgage rather than the value of the home. This buyer's market was rooted in finding home prices below fair market value, and far below the market prices from previous years.
During a recession, interest rates and home prices tend to be lower than usual. Since the housing industry plays a big part in the economy, the federal government often lowers interest rates to sustain home sales during a buyer's market.
But, even though home prices and interest rates are low during a recession, it's important to evaluate your financial situation before buying a home. For example, you want to ensure you have a stable job so you don't fall on financial hardship and can't afford your mortgage payments. A recession can be a risky time to purchase a home, so be sure that you are in a strong financial position to invest.
Summary: Is It A Buyer's Market Or Seller's Market?
A buyer's market is when the housing market is in the favor of the buyer. Typically, home prices are low, there are plenty of houses on the market, and interest rates are lower than usual. To decipher between a buyer's or seller's market, pay close attention to how many homes are available in the neighborhood or city you are shopping in. You can work with your REALTOR® to learn about any home buying incentives and follow the federal government's interest rates.
Purchasing a home can come with risk but is often very rewarding as well. It's wise to speak with a mortgage expert if you're looking to purchase a home. A mortgage expert will help you through the process of purchasing a home and can help you to make educated decisions and mitigate the risk involved in purchasing a property.
Apply for a Mortgage with Quicken Loans®
Call our Home Loans Experts at (800) 251-9080 to begin your mortgage application, or apply online to review your loan options.
Start Your Application