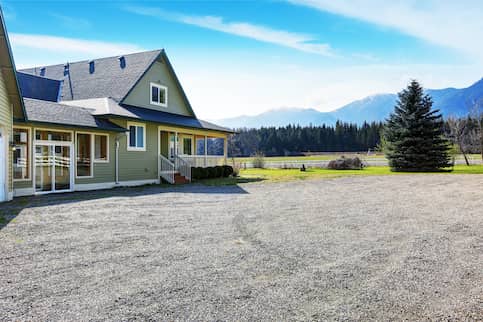 What Is The Adverse Market Refinance Fee And Why Was It Removed?
Published on September 23, 2021
In December of 2020, the adverse market refinance fee was implemented by the FHFA to help recoup projected losses stemming from COVID-19 and the subsequent economic downturn. The fee affected 70% of American mortgages and added to the cost of a home loan refinance for most borrowers who wanted to refinance. Thankfully, it was short-lived.
When And Why Was The Adverse Market Fee Implemented?
The adverse market refinance fee was enacted to recoup losses from forbearance defaults that were projected to occur during the pandemic. Government-sponsored enterprises (GSEs) Fannie Mae and Freddie Mac estimated losses related to the pandemic will exceed $6 billion.
The fee was originally set to take effect on September 1, 2020, but after receiving tremendous pushback from lenders, lawmakers and others in the industry, the FHFA revised the implementation date to December 1, 2020.
In an effort to compromise, the FHFA excluded several loan types and excluded loans less than a certain amount.
The adverse market refinance fee only applied to conforming mortgages – those that conform to Fannie Mae and Freddie Mac standards. Most U.S. homeowners have a conforming mortgage, even if they aren't aware of it. Your home loan may have been sold to Fannie Mae or Freddie Mac after closing.
Many industry professionals criticized the FHFA because both Fannie Mae and Freddie Mac reported strong earnings this year. Fannie Mae recorded $7.2 billion in net income, which is a 44% increase from the previous year. Freddie Mac had an even more impressive 107% increase year-over-year, reporting $3.7 billion in net income. Both companies cashed in on rising home prices and a refinance frenzy from constantly falling mortgage rates.
How Much Was The Additional Fee?
The adverse market refinance fee was 0.5% of the loan balance. For every $100,000 borrowed, the adverse market fee would add about $500 to your total costs. Loans under $125,000 were exempt from the fee, as well as myriad other loan types.
Few mortgage lenders charged the fee upfront. Most simply charged higher refinance rates, rather than asking homeowners to pay extra at closing.
Including Adverse Market Refinance Fee

No Adverse Market
Refinance Fee

Loan Balance

$300,000

$300,000

Existing Mortgage Rate

4.0%

4.0%

Current Monthly Payment

$1,530

$1,530

New Interest Rate

3.25%

3.125%

New Monthly Payment

$1,320

$1,300

Interest Saved Over 30 Years

$15,100

$22,600
In the example above, homeowner Lin inquired about refinancing with her mortgage lender when the adverse market fee was still in effect. The immediate savings didn't offset the costs to refinance over the life of the loan and it didn't make financial sense.
Six months later, Lin's mortgage lender sends an email with new rates and the announcement that the fee was no longer in effect. If Lin chooses to refinance, they will save an extra $20 on their monthly payment, which doesn't sound like a lot, but over the life of the loan the savings equal an additional $7,500. Thankfully Lin works with a great lender, and they were prepared to wait until they were able to really take advantage of low rates.
Who Was Exempt From The New Refinance Fee?
While the adverse market fee impacted the majority of loans sold to Fannie Mae and Freddie Mac, certain homeowners may have been exempt depending on when they refinanced their loan and the type of loan they had. Some of the exemptions included:
Homeowners who refinanced before the new fee took effect
Loans under $125,000
Direct/portfolio lenders
Jumbo loans
View Your Refinancing Options
See expert-recommended refinance options and customize them to fit your budget.
Start Your Refinance Online
Why Is The FHFA Removing The Adverse Market Refinance Fee?
The Federal Housing Finance Agency (FHFA) decided to eliminate the adverse market refinance fee for loan deliveries effective August 1, 2021. The highly criticized fee was seen as insensitive to the American people who were already suffering economically.
The dismissal of the adverse market refinance fee removes one more potential hurdle for homeowners looking to refinance their home loan.
What The Fee Reversal Means For Homeowners
The elimination of this extra fee, coupled with current low interest rates, make this an excellent time for homeowners to consider refinancing their mortgage. While you still need to factor in refinancing fees and closing costs, taking advantage of incredibly low interest rates could be worth it.
Discuss your options with your lender and calculate your breakeven point to see whether a refinance makes good financial sense.
The Bottom Line
If you're considering refinancing your home, now is the time to prepare. Sit down and take a realistic look at your family's budget and how the current equity in your home can improve your living situation. You'll want to include any refinance fees and closing costs to configure your breakeven point into your refinance budget. Speaking with a financial advisor or mortgage lender is a great place to start.
If you're not quite ready to talk to a lender but you want to know more, check out our guide to getting ready to refinance.
Apply for a mortgage today!
Apply online for expert recommendations with real interest rates and payments.
Start Your Application