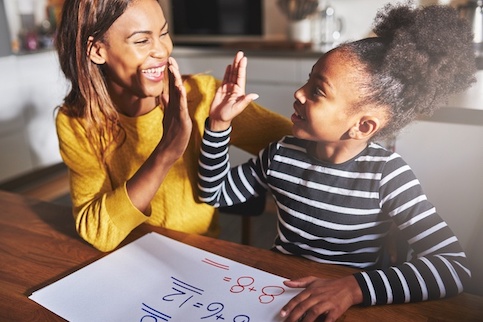 A Guide To Buying A House Based On School District
Published on April 15, 2022
When you begin the home buying process, there are several different factors you may be looking for. For instance, you may want a home with an open concept layout or a certain number of bedrooms.
If you don't have children or your children are still babies, you may not give much thought to the school district you're moving into. But buying a house based on school district is a smart move, though, and this article will outline why.
Why Good School Hunting Is Important In Home Buying
When you're house hunting, looking for a home in a great school district is a good decision whether you currently have children or not. A good school district can help home buyers increase the value of their property over time. Here are a few reasons why the school district matters.
Good Education
If you have children, the biggest reason to buy a home based on the school district is so you can provide them with a quality education. A good district will offer the best education for your children.
This is especially important if you have children with unique learning needs. Some districts are more accommodating to children who need additional enrichment or learning opportunities.
Home Value Stability
Even if you don't have kids, living in a good school district can help increase your home's value over time. That's because neighborhoods with higher school ratings tend to have higher home values. Homes will go up and down in value, but an outstanding school district can make all the difference during a tough market.
Higher Resale Potential
And finally, living in a good school district can increase your home's resale value. You may think a house is your "dream home" and plan to live there forever, but plans change. If you find yourself in a position where you need to move in a few years, you want the resale value to be high.
When you live in a good school district, there's a higher demand for homes in your area. That means not only will your resale value be higher, but your home could be on the market for less time.
Of course, there are downsides to every decision, and buying based on the school district is no exception. If you live in an exceptional school district, you can plan on paying higher property taxes and paying a higher overall price.
How To Know If A School Is Good For You And Your Kids
Most home buyers are looking for more than just a house in a new location – they're also looking for a community. Schools are a huge part of what gives a community its character.
Plus, different schools have unique features that will be attractive to different types of families. Here are a few things to keep in mind when house shopping by school district.
Do Your Research
It's important to start researching school districts at the beginning of the home buying process. You don't want to find a home you love only to learn it's in a poorly rated district.
You can use the Department of Education's database to find different statistics, data and demographics about school districts. This will help you determine the quality of the school and see information like test scores and rankings.
Explore The School Or District's Website
Once you have an idea of an area you'd like to move to, it's beneficial to explore your local school district's website. This will help identify what kind of resources it offers for parents and students, the curriculum used and what types of extracurricular activities are offered.
Visit The School In Person
Visiting the district's website can be helpful, but there's only so much information you can gain this way. That's why it's also a good idea to visit your potential school in person.
Visiting the school in person is a great way to get a sense of the location, possible commute and proximity to your potential community. Plus, you can see the facilities, maybe meet the principal or teachers and see how the school operates.
How To Find Homes For Sale Based On School District
If you're just starting your home buying search, you can search for schools on the Rocket HomesSM listing database. Once you find some homes you like, you can begin researching nearby schools.
For instance, if you search for homes on the Rocket Homes listing you can see the nearby school information. From there, you can see how those schools are ranked on GreatSchools.org. GreatSchools.org rates schools based on student progress, equity, college preparation and test scores.
Here are some other online resources you can use:
What Other Schooling Options Do I Have If I Don't Love A School District?
If you end up buying a home but don't love the public school options in your area, there are other options you can consider. If you have the financial resources available, you can consider nearby private schools. You can also look into a charter school, though there are no guarantees your kids will get in. If you feel up to the challenge, homeschooling could be an option.
The Bottom Line
Looking at homes for sale based on school district is a good plan whether you have kids or not. A great school district will improve the value of your home and the neighborhood you live in. If you're interested in learning more about the home buying process, check out this article on essential factors to consider when buying a new house.
Apply Online with Rocket Mortgage
Get approved with Rocket Mortgage® – and do it all online. You can get a real, customizable mortgage solution based on your unique financial situation.
Apply Online