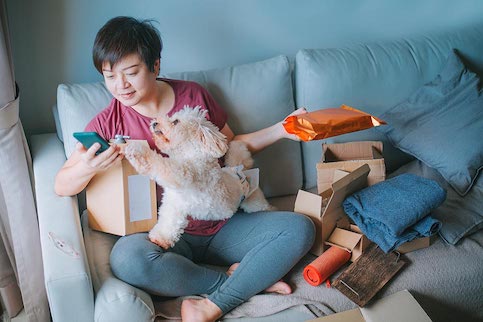 Does Buy Now, Pay Later Build Credit?
Published on February 14, 2022
Buy now, pay later can build credit, but most of these services are unlikely to report your payments to credit bureaus. Unreported activity won't affect your credit report one way or the other. However, buy now, pay later (BNPL) services could be a great opportunity for shoppers with no or low credit scores that are ineligible for credit cards or subject to high interest rates.
BNPL allows shoppers to buy an item immediately with a down payment and an agreed-upon repayment plan.
These services are widely available and can make large, one-time purchases more accessible. Services like Klarna and Afterpay even integrate with major retailers so you can sign up at checkout.
Read more about BNPL services and how they may improve your credit score.
Do BNPL Services Report To Credit Bureaus?
Most BNPL services don't report your activity to the major credit bureaus, but you'll have to read the service provider's terms to be sure.
If your BNPL lender reports activity to credit bureaus, your payments will appear on your credit report and can affect your credit score. Depending on your repayment, this can help build your credit.
Unpaid loans can be reported to collections, which will also make it to your credit report and negatively impact your credit score.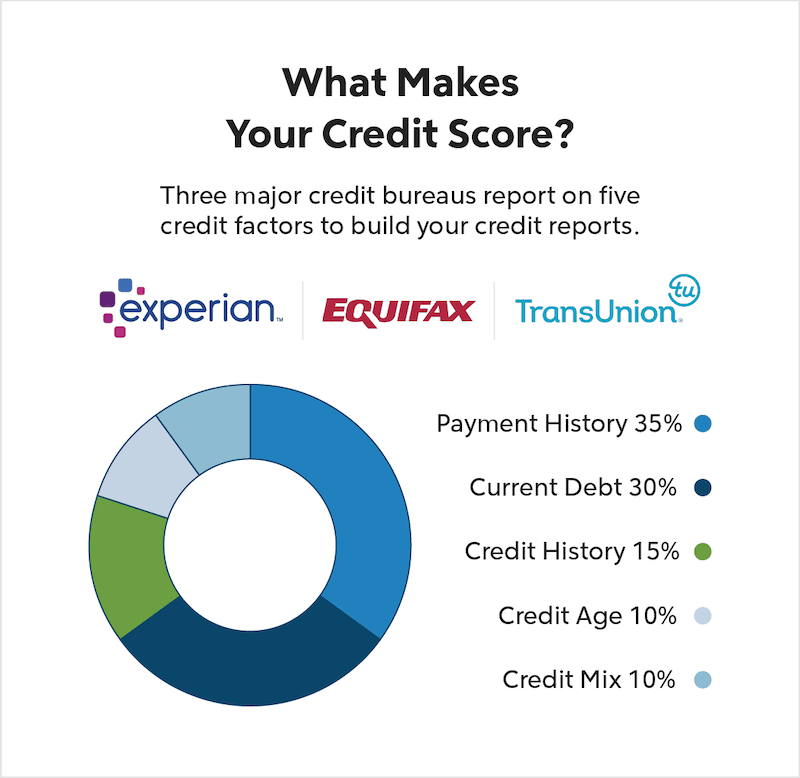 While most services don't report your activity, Equifax®1 recently announced that they'll consider BNPL payments in their credit reports in 2022. It's still up to BNPL services to choose to report customer payments to Equifax® for consideration.
These are some of the BNPL services that may report your activity to credit bureaus:
How Does Buy Now, Pay Later Build Credit?
When BNPL lenders report your activity to credit bureaus, the credit bureaus consider your payment history to determine your credit score.
Users who make timely payments and repay their loan in full may see their FICO® credit scores increase an average of 13 points1. Users with a history of late or missed payments may see their credit score decrease instead.
If you're looking to build a credit profile or repair low credit scores, BNPL payments can be a good start since many don't have interest rates on repayment.
What Happens If You Miss A Payment?
Late payments may result in late fees, while continually missed payments can be sent to collections. Some lenders are more forgiving and allow you to adjust your repayment without additional fees.
Debts reported to collections can be shared with the major credit bureaus, which would negatively impact your credit score. Affirm, Klarna and Zip will report past due amounts to collections after a specified amount of time has passed.
If you miss a payment or two and are worried about your credit score, consult your BNPL lender to get back on track and see what options are available to you.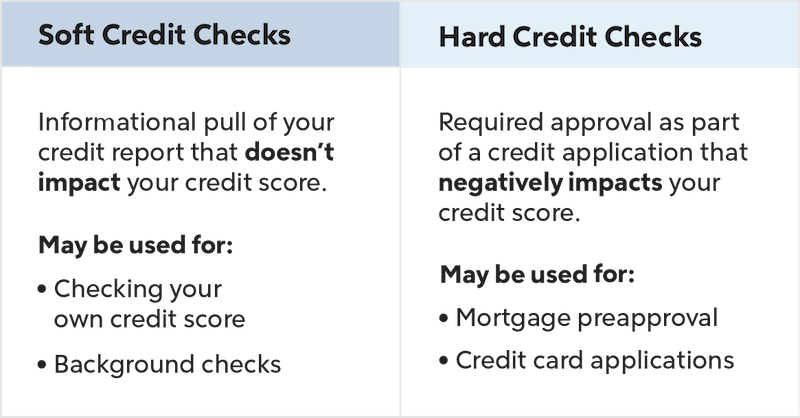 Some BNPL programs like Afterpay choose not to work with credit bureaus at all. This means there's no credit check for approval, and your payments won't be included in your credit report.
Soft credit checks make BNPL services an accessible financial asset for borrowers with lower credit scores and those interested in credit card alternatives.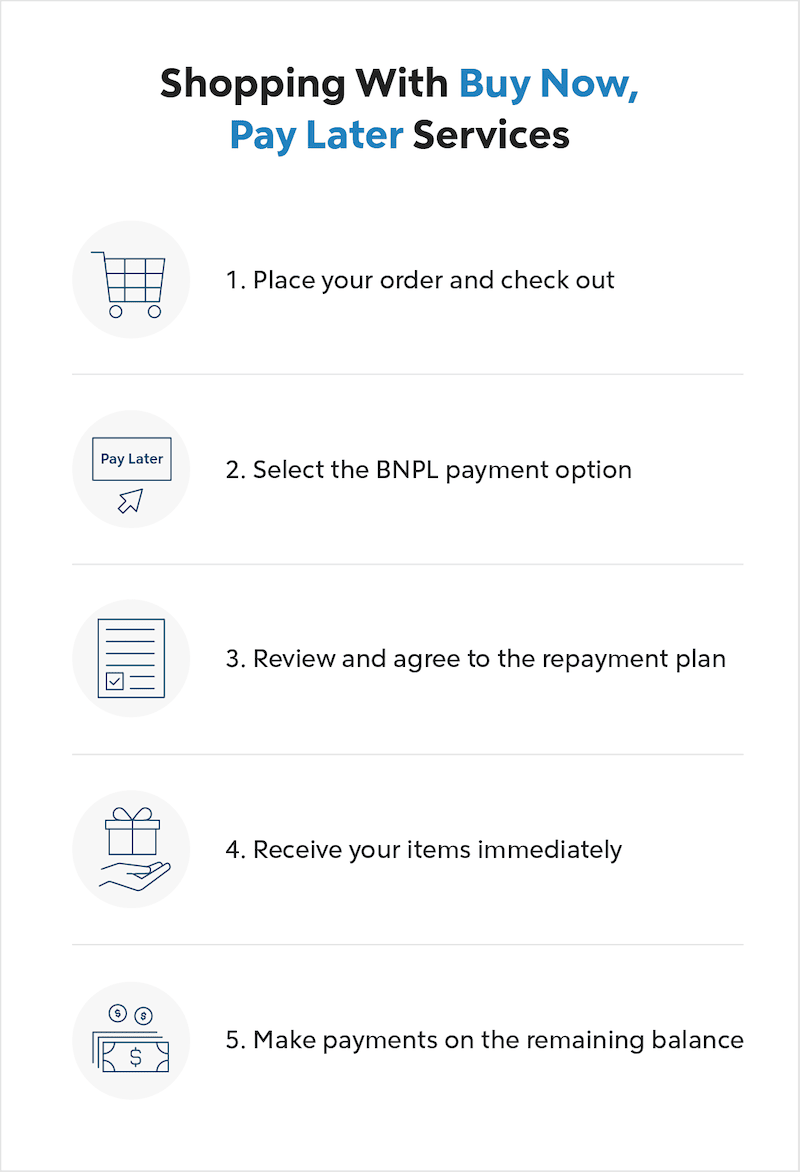 Many BNPL programs don't charge an interest rate, or charge an annual interest rate that can be avoided with timely payments. Instead, many have fees associated with the purchase, payment processing or late payments.
Borrowers are responsible for the initial payment, subsequent principal payments and any associated fees or interest charges. Still, 56% of users2 in a recent study prefer BNPL over credit cards.
Is BNPL Bad For Your Credit?
Since many BNPL lenders don't report your activity and only perform soft credit checks, your credit report is unlikely to be affected.
However, borrowers who miss multiple payments may have their debt reported to collections, which can show on their credit report and negatively impact their credit score. As long as you make timely payments, your credit score is safe.

Do You Need a Credit Score To Use BNPL Services?
You don't need a credit score to get a BNPL loan. BNPL services that don't work with credit bureaus, like Afterpay, don't require any credit history.
BNPL lenders who perform soft credit checks may limit your approval amount without a credit score, but you're unlikely to be denied.
Why Is Building Your Credit Score Important?
Lenders use credit scores to estimate how much of a loan you can afford to repay and other considerations for lending to you, such as the interest rate you'll qualify for.
Smaller purchases through BNPL services may not require a strong credit score, but positive credit history is important when financing larger purchases, like applying for a mortgage loan.
Your FICO® credit score is most important for these kinds of purchases, and it considers your current debt, payment history, credit age, new lines of credit and credit mix.
Making timely payments, limiting your debt-to-income ratio and building your credit early can help you get approved for milestone purchases like an auto or home loan.
It's unlikely that buy now, pay later programs will build credit, but major credit bureau and lender reporting may change as these programs become more popular. However, missed BNPL payments may be reported and can hurt your credit score.
BNPL lenders are great credit card alternatives, but shoppers should always make smart buying decisions and stay on top of payments to protect their credit scores.