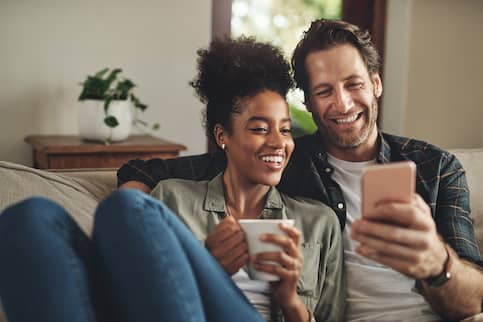 Real Estate Crowdfunding: The Essentials
Published on June 13, 2023
Do you want to invest in real estate, but don't have the capital to fund a development on your own? Are you looking for a hands-off way to diversify your investment portfolio? Real Estate crowdfunding is a popular alternative to traditional investing avenues that offers opportunities for those looking to break into real estate investing or average Joes looking to protect their investments. Follow along below to find out more about these exciting opportunities and where to get started.
What Is Real Estate Crowdfunding?
Real estate crowdfunding raises capital for real estate investment projects from dozens or even hundreds of individual investors. Since investing in real estate often requires millions of dollars for large commercial developments, it's often been reserved for large institutions or extremely high net worth individuals. Over the last decade, real estate crowdfunding platforms have democratized real estate investing by allowing people to pool their funds together to invest in large projects. This innovation in the real estate market has increased the capital available to investors and given regular investors an alternative option to grow their money over time.
Investing in real estate is an attractive alternative to traditional investments like stocks or bonds for many reasons. Real estate can act as a hedge against inflation as its value often increases faster than inflation. It's also an effective tool to diversify your investment portfolio with assets separate from the volatility of the stock market or low returns of government bonds. Unfortunately, investing in real estate has traditionally required a large sum of money for a down payment, excellent credit to qualify for a mortgage, and insider knowledge of local deals. Real estate crowdfunding platforms have opened the real estate investment market by providing investors from the general public with the opportunities and information required to make informed real estate investments.
You will run into some common terms when you explore real estate crowdfunding platforms for the first time. Most importantly, you should research whether the platform accepts accredited or nonaccredited investors. An accredited investor is defined by the IRS as someone who earns over $200,000 per year (or over $300,000 per year when combined with a spouse,) has a net worth over $1 million, or holds a financial professional license. If you don't meet these guidelines, make sure to use a platform that accepts nonaccredited investors.
Real estate crowdfunding allows you to research and invest in individual deals, such as a single apartment building, or real estate investment trusts, known as REITs. A REIT is a company that owns and operates multiple income-producing real estate properties. So instead of investing in just one real estate deal, REITs allow you to diversify by investing in multiple deals at once. While some REITs are publicly traded like stocks, most crowdfunded REITs are privately held and periodically pay investors dividends.
To track the success of individual and REIT investments, one of the most important factors to keep track of is the internal rate of return (IRR). IRR is the primary metric used to measure the performance of the platform's investments. Shown as a percentage, the higher the IRR, the better the return on investment.
See What You Qualify For
Congratulations! Based on the information you have provided, you are eligible to continue your home loan process online with Rocket Mortgage.
If a sign-in page does not automatically pop up in a new tab, click here
The 6 Best Real Estate Crowdfunding Platforms
Below are some of the most popular real estate crowdfunding platforms.
1. CrowdStreet
CrowdStreet is one of the most well-known crowdfunding platforms for many reasons. Since its founding in 2013, CrowdStreet has been a leader in the industry with over 750 deals funded and $4 billion invested as of the beginning of 2023. With a 19.2% realized IRR, CrowdStreet has a proven track record of success. This long-term history is invaluable to investors doing their due diligence while researching which crowdfunding platform to use.
Not every investor can get a piece of the action since CrowdStreet is exclusive to accredited investors. With a $25,000 minimum investment required and 3 – 5-year hold period before investors see returns, CrowdStreet is best for investors who are prepared to wait for long-term results.
2. DiversyFund
DiversyFund may be your best option for investors specifically looking for opportunities to invest in multifamily real estate. DiversyFund allows people to invest in multifamily private REITs. Unique from other crowdfunding platforms, DiversyFund directly owns and operates the multifamily units that it purchases rather than acting as a broker for the deals. This allows them to directly utilize the capital they raise to acquire and renovate multifamily real estate properties and allow them to appreciate over 5 – 7 years. This long-term investment is great for investors looking to enter into the multifamily real estate market.
3. Fundrise
Fundrise is best for small-dollar investors due to the lowest minimum investment of any real estate crowdfunding site. Fundrise removes almost all barriers to entry by allowing nonaccredited investors to begin investing in real estate with just a $10 minimum investment. It's easy-to-use platform and low management fees also provide new investors an excellent incentive to dip their toes into real estate crowdfunding for the first time.
Fundrise has over $7 billion invested in REITs spanning the multifamily, industrial and single-family rental real estate sectors. These offerings provide investors with a mixed portfolio of different levels of risk and return rates so your investments remain diversified.
4. PeerStreet
Unlike the previous platforms that all offer long-term investments that only provide returns after years of waiting, PeerStreet is the best platform for short-term investments. Specializing in real estate debt investing, PeerStreet allows accredited investors to provide capital to lenders to make real estate loans. You give money to lenders who provide short-term loans to borrowers looking to renovate their property. As the borrower pays back the loans with interest, you receive a share of the payments each month.
The timeline for each investment can be anywhere from 1 month to 36 months, but the monthly payments allow you to start receiving returns as soon as possible rather than waiting years. While you do have to be an accredited investor, PeerStreet has a relatively low minimum investment of $1,000. If you want to do your own research on each individual property, PeerStreet provides dozens of metrics covering the borrower's credit history and the details of the property so you can invest with confidence. PeerStreet can also automate the investing process to give you a more hands off approach to investing.
5. RealtyMogul
RealtyMogul offers the best property research for both accredited and nonaccredited investors. If you're an accredited investor, you can use RealtyMogul's online platform to delve into every detail of individual deals in every real estate sector. Private investments have longer distribution timelines of 3 to 7 years and require varying amounts of investment. RealtyMogul also has options for you if you're looking for faster returns that require less skin in the game. If you're a nonaccredited investor, you have access to two public nontraded REITs that offer monthly or quarterly distributions with $5,000 minimum investments. These options give new and experienced investors from all backgrounds the opportunity to invest in real estate.
6. Yieldstreet
Yieldstreet is best for accredited investors looking for an alternative crowdfunding platform that is unique from others listed here. When you invest on Yieldstreet, instead of owning a piece of a real estate deal or REIT, you fund the debt to finance those deals. This ties your investment to a valuable asset that protects your funds in the event of a default. Investment minimums for accredited investors on Yieldstreet start at $5,000.
Is Crowdfunding A Real Estate Investment Right For You?
Crowdfunding real estate can be an exciting endeavor if you're interested in real estate but didn't think you had the capital to start investing. Crowdfunding platforms that provide extensive research or even automated investing also allow even the least experienced investors to start seeing returns. These opportunities can provide the attractive profits of real estate deals without the hassle of managing properties.
However, there are some possible downsides to crowdfunding. The platforms often charge fees to manage your investments or advise you on how to allocate your money. Once you make the investments, it can take years to see any profit, especially on individual properties that need to be bought, renovated, held while they appreciate, then sold for a profit. Finally, if you don't meet the requirements to be an accredited investor, you may not have access to many of the crowdfunding platforms.
If you want to start investing in real estate but don't know if crowdfunding is for you, you could consider investing in a publicly traded REIT that allows you to treat your real estate investment like a publicly traded stock that you're accustomed to. If you want more hands on control over your investment and have the funds to get started, you could also consider building a real estate portfolio independently.
The Bottom Line
Real estate crowdfunding is an innovative way for investors to pool their money to fund real estate projects. Whether you are an accredited investor with experience in real estate or looking to diversify your portfolio with real estate investment for the first time, there are a wide variety of crowdfunding platforms available for you. Real estate crowdfunding is just one way to invest in property without buying a house, If you're looking for more ways to dip your toes in the real estate market, continue your research at QuickenLoans® today!
Apply Online with Rocket Mortgage
Get approved with Rocket Mortgage® – and do it all online. You can get a real, customizable mortgage solution based on your unique financial situation.
Apply Online