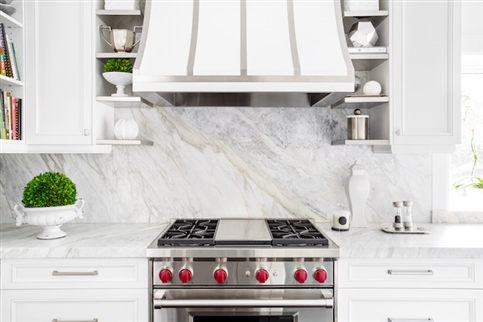 Interior Designers Share Their Tips on How to Use Marble in Your Home
Published on July 25, 2017
Disclosure: This post contains affiliate links, which means we receive a commission if you click a link and purchase something that we have recommended. Please check out our disclosure policy for more details.
For me, it all started about a year ago.
I was walking down the home décor aisle at Target, and then it happened: I got distracted by something pretty that I did not need but desperately wanted. It was a marble cutting board.
That's when I started stockpiling marble décor pieces like my life depended on it (OK, that's an exaggeration – but I have a lot of it).
Marble is making a big splash right now, and if you've walked down a home décor aisle or picked up a magazine recently, you've probably seen it.
So, I talked with three interior designers from across the country to get the scoop on marble and ideas on how to incorporate it in your home.
Tale as Old as Time
Marble may be having a huge moment, but it didn't come out of nowhere. People have been using it for centuries.
"Marble is a classic material used the world over. It is a material that is never out of style or off-trend. Sometimes it's replaced in modern culture with materials that have more durable properties, but marble will always be desirable," says Jennifer Van Galder of Van Galder Design.
What does Van Galder mean when she says "more durable properties"? Well, while marble is durable in the sense that it can stand some heat (or a lot of heat), it scratches easily and is porous, so it absorbs water more easily. While its heat resistant tendencies make marble great for something like a fireplace, the cons can definitely be deal breakers if you're planning on using marble in the kitchen or as flooring in a water-prone room, such as a bathroom.
For people who want the look of marble but not the maintenance that comes with a porous surface, quartz can give you that same classic look without the work and upkeep.
"People love the look but not the maintenance, that's why the quartz industry is making some good money on the marble look without the maintenance. Most clients prefer the low maintenance of man-made quartz when it comes to high-traffic/-use areas like the kitchen," according to Anna Gibson at AKG Design Studio.
Make a Statement
If you're looking to make a statement with marble, there are no lack of options.
Traditionally, people use marble in renovations or new installs in areas of high impact but low use – places like the fireplace or a backsplash. Quartz that is made to look like marble is a great alternative in higher use places, like flooring or countertops.
In fact, according to John Linden, a designer at Mirror Coop, many marble fabricators are set up for these types of uses. "Marble, as a material, requires a lot of work to fabricate. So anything not square or slightly rounded can be very expensive. Moreover, marble wholesalers and fabricators are, in many ways, set up for countertops and backsplashes," says Linden.
However, you don't need to have a functional use to make a statement with marble. Van Galder recently worked on a project that used marble as-is and featured it as art.
"We recently designed a bathroom around a gorgeous slab of marble. We kept it intact and projected if off the wall enough to run lighting down the slab vertically. It is a feature wall behind a freestanding tub. The veining on the marble slab is like a work of art and the lighting will create a halo around it," explains Van Galder.
Less Is More
Big statements aren't the only way to incorporate marble. Sometimes, less is more.
Linden says one of his favorite accent uses for marble is in mid-century modern furniture. "I'm a huge fan of warm, mid-century and Danish design, which I think can pair really well with marble. Without a doubt, my favorite is mid-century warm woods with a marble top," says Linden.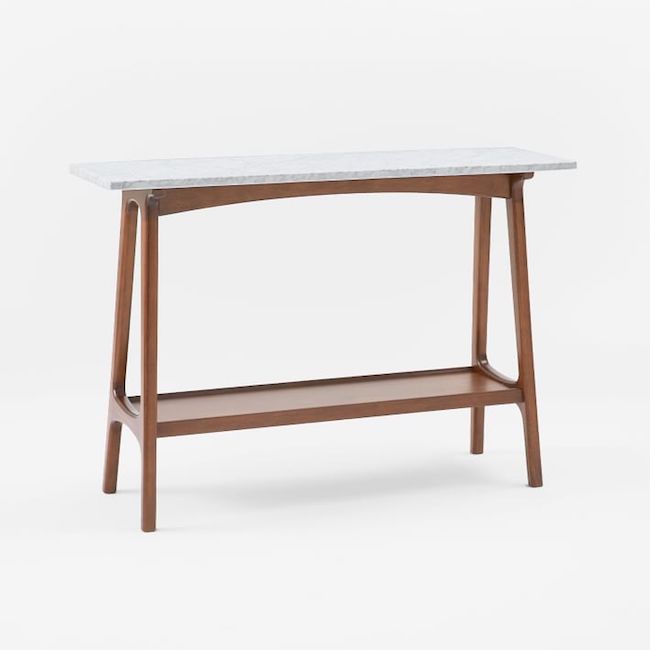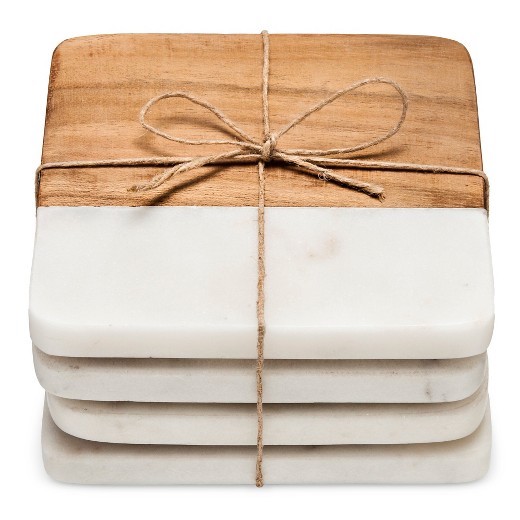 Taking a step away from the mid-century modern approach, Gibson suggests adding a little shine. "In the next few months, trends are set to go back to nature: soft, warm, calm tones. This keeps marbles very much on top of the trend – mixing them with wood and metallics like brushed gold and bronze," explains Gibson.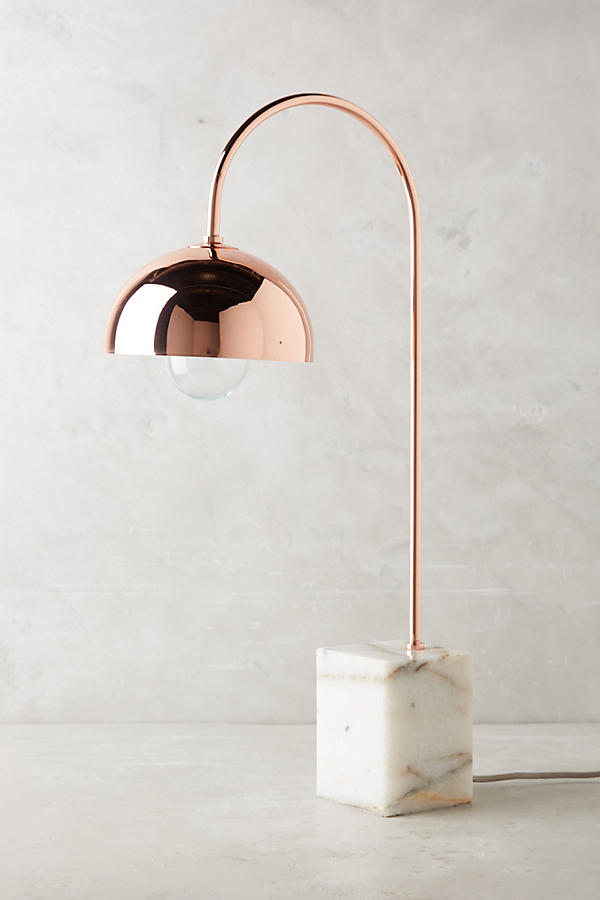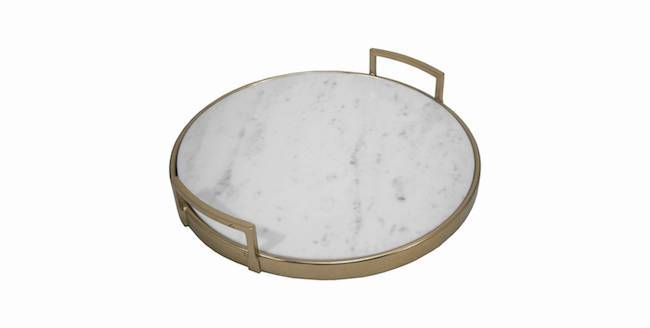 "I love pairing marble with iron," says Van Galder. "The classic French pastry table is a good example of that material mix."
Whether you're making a big impact or simply adding an accent to the room, decorating with marble has endless possibilities. Have you jumped on the marble train? Let us know how you're using it in your home.
Apply for a Mortgage with Quicken Loans®
Apply online for expert recommendations with real interest rates and payments.
Start Your Application