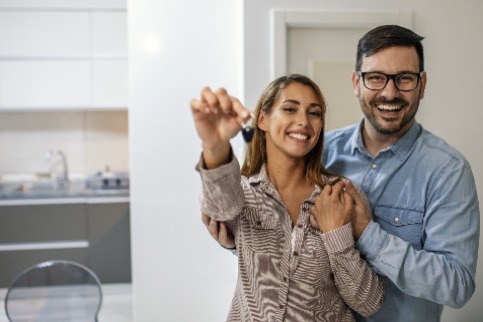 FHA Loan Limits For 2021: Everything You Need to Know
New loan limits for recently announced for loans backed by the Federal Housing Administration (FHA). This is good news for home buyers and those looking to refinance because it could open up more options for you, particularly in markets with higher prices.
Anytime you're applying for a federal loan program, there's a limit on how much you can qualify for before it's considered a jumbo loan. And the Department of Housing and Urban Development (HUD) increased the limits on FHA loans for most counties across the U.S.
This article will explain how FHA loan limits are set, where to find the ceiling for your area and the impact on FHA insured reverse mortgages.
How FHA Loan Limits Are Set
For conventional loans backed by Fannie Mae and Freddie Mac, there's a standard loan limit. VA loans follow the same guidelines, but FHA loan limits are a bit more complex.
The FHA uses two main factors to determine lending limits: the area you live in, and the type of property you're purchasing. If you live in a low-cost area, the "floor" is going to be lower, whereas high-cost areas have a higher "ceiling."
The FHA determines high-cost areas by the average income level, the average cost to purchase property, and the market demand. So houses in heavily populated cities like Los Angeles will come with a higher ceiling than rural or suburban areas.
The lending limits can also vary depending on the type of property you're buying. For instance, a two-unit, three-unit, or four-unit property will come with a higher lending limit than a single-family home.
Apply for a Mortgage with Quicken Loans®
Call our Home Loans Experts at (800) 251-9080 to begin your mortgage application, or apply online to review your loan options.
Start Your Application
FHA Loan Limits 2021
FHA loan limits for 2021 range from $356,362– $822,375 and vary by county. The maximum amount for an FHA loan on a single-family home in a low-cost county is $356,362, while the upper limit in high-cost counties is $822,375.
Most counties in Texas fall within the lower lending limit, whereas Santa Cruz County in California meets the maximum income range. However, some counties have housing prices that fall in between, so those FHA limits are in the middle.
For instance, if you live in Amelia County in Richmond, Virginia, your ceiling is $535,900. For residents of Clark County, which includes Portland, Vancouver and Hillsboro in Washington, the lending limit is $517,500.
Most of the country saw their lending limits increase, which was mostly thanks to the rise in home prices across the U.S. According to the FHA, no counties saw a decrease in prices this year.
How To Find The Max FHA Loan Amount For Your County
HUD's search engine can help you figure out what the limit is in your area. You can search the limits based on your county or metropolitan statistical area. This is often defined by the nearest urban area, like Detroit or Chicago.
In addition to finding the FHA limit, the search engine has a couple of other neat features for home buyers. The table that comes up in the search results will show you the median sale price for the area you searched on, which can help you compare the affordability of the different regions at a glance.
Of course, this is only a very broad first look. There are typically many counties around a big city with different areas that have varying price ranges for homes.
In addition to finding the limits on FHA loans, you can use the engine to find the local limits on Fannie Mae and Freddie Mac loans. These are known as conforming loans, and the limits will apply to VA loans as well.
How Does This Affect Reverse Mortgages?
In addition to handling FHA loans, the FHA also is responsible for insuring conforming home equity conversion mortgages, more commonly referred to as reverse mortgages.
Reverse mortgages do not vary by county and have one set limit across the U.S. The FHA raised the limits on reverse mortgages from $765,600 in 2020 to $822,375 in 2021..
Rocket Mortgage® doesn't currently offer reverse mortgages, but cash-out refinance could be a great alternative.
Summary
There are many advantages to taking out an FHA loan. These loans come with lower credit requirements, and a down payment as low as 3.5%. Of course, these requirements can vary slightly depending on the lender you work with.
If you're looking to buy or refinance your home with an FHA mortgage, you can get started online with Rocket Mortgage®. To learn more, you can contact one of our Home Loan Experts by phone at (800) 785-4788.
Apply for a Mortgage with Quicken Loans®
Call our Home Loans Experts at (800) 251-9080 to begin your mortgage application, or apply online to review your loan options.
Start Your Application