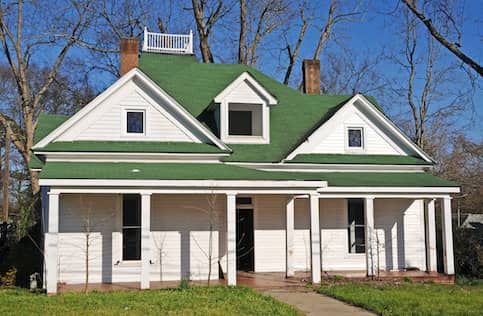 How To Find The Right Homes For A Flip Project
Published on February 9, 2021
Flipping a home is more than just a new coat of paint on the walls; it takes planning and research. If you've already found yourself interested in the process, as are many American citizens today, you may have already looked into the basics of what a flip project may entail. However, there is still the issue of how to find houses to flip. Here are some starting points to consider.
Why Do People Flip Houses?
Though intimidating at first, the real estate industry is one of the best areas for those interested in investment. It's lucrative, when approached correctly, and is a significant way to diversify a portfolio. As time has gone on, more and more Americans have found their avenue to investing in real estate through fix-and-flip properties.
According to recent data, home flippers averaged a gross profit of $62,300 in the first quarter of 2020. Due to the opportunities flipping a house presents both financially and professionally, many investors find it a fulfilling investment area. It's a task they can undertake, physically work on, and see the results, which can make it more satisfying than some other projects.
Apply for a mortgage today!
Apply online for expert recommendations with real interest rates and payments.
Start Your Application
Tips For Finding Houses To Flip
While it's easy to become interested in flipping homes, it can be challenging to find where to start. Below are some suggestions to help you ground yourself in your real estate search.
Focus On A Localized Real Estate Market
Rather than looking across a broad region, it's better to narrow your focus in on a target real estate market when flipping houses. Search for potential properties in up and coming, though lesser-known, neighborhoods. This will minimize the initial cost when purchasing as well as the property taxes you owe while fixing it up. Look for homes in areas that you would like to live in: a community with features like local businesses, good schooling, and a low crime rate.
Work With A Specialized Real Estate Agent
Working with a real estate agent who specializes in scouring the market for properties that show promise in flipping them is a valuable starting point. They have insight into the local market and can lead you to the best choices for the right investment. An agent can also search the MLS for you to help you find homes as soon as they're available.
Explore Real Estate Investment Groups
Real estate investment groups are entities that focus their business on real estate. They may handle properties, choosing to buy, sell, or renovate them to turn a profit. Joining your local REI group can be an invaluable networking tool, regardless of your investment plans. You may find potential deals or properties to flip through them.
Use Real Estate Comps
If you have a home in mind to buy or sell, there are comparable properties out there. You can find structures similar to yours in terms of traits such as size or location. These real estate comps, or comparable sales, are helpful in determining a home's fair market value through comparison. The sales comparison approach essentially allows you to figure out the property's value by matching it to the prices of similar homes.
Real estate comps are useful in determining where a property is worth flipping and calculating a potential flip's after-repair value (ARV), or the value of the home after renovations are done.
Where To Look For Houses To Flip
When it comes to flipping houses, it's best to make yourself aware of different networks and avenues that can open opportunities for a financially promising turn-around. Working with a real estate agent or broker provides you access to official listings such as the MLS service, which can allow you to search through the most up-to-date properties. If the market is distressed, you'll find that auctions, real estate owned properties, and short sales are some of the most lucrative ways to purchase a previously owned home to flip.
Multiple Listing Service (MLS)
A multiple listing service, also known as an MLS, is a home-selling database that only real estate agents and brokers can access or use. Licensed professionals pay a membership fee and, in return, use it on behalf of their clients. The service is used by seller's agents to list homes, and by buyer's agents to find homes that match their client's desires. It's valuable in providing market insight to both, who can tell their clients what the competitive prices are for both bidding and selling.
While the public can't access the MLS, they can find similar information on real estate portals like Rocket Homes®, though it and similar sites don't update as quickly. However, thanks to both avenues, buyers are provided insight into market conditions. They thus can be strategic in their pricing and choice, which can be invaluable to finding the right property to flip.
Auctions With Foreclosures
Foreclosure occurs when a lender or mortgage investor must repossess property because the borrower failed to make certain payments. These expenses can include the mortgage on the house or even homeowner's association (HOA) fees. The mortgage lender may then sell the seized property at a public auction to help recover the money it lost due to the mortgage default.
Typically, foreclosed homes are ideal for flipping. There is the potential to buy a home at a significantly discounted price, below what you'd find it selling for at market value. While auctions are fast-paced, they're navigated much easier by the flipper with a well-constructed plan and allow for some of the best opportunities to turn a profit.
Financial Institutions With REO Properties
REO properties, or real estate owned, are homes that have foreclosed and failed to sell at auction. Thus, the house comes under the mortgage lender or investor's ownership, where it stays on their books for some time.
Similar to the foreclosed homes at auction, an REO home is typically priced low, allowing you to offer a competitive price. You can find REO properties through publicly available listings created by government agencies, like the HUD, or government sponsored entities, such as Fannie Mae.
Short Sales
In contrast to the foreclosed home or the REO property, a short sale occurs in cooperation with the homeowner. The short sale is sometimes referred to as the preforeclosure sale because it occurs before the house's seizure or repossession. Homeowners who know they can no longer make their mortgage payments or repay their loans work with the lenders to sell the home. This process helps the owner handle the debt before it severely damages their credit.
Despite it seeming like a more traditional selling process, the properties still tend to be sold at a reduced, negotiable price and often have less competition, which can make them optimal for flipping.
Features To Avoid In Potential Flip Properties
Even when you think you've found the right property, you should always come prepared with the knowledge of what features to avoid. Here are a few examples:
Major Structural Flaws
Homes with significant damage to their structure inhibit the integrity and safety of the home. This weakness can be due to something as simple as age; still, flipping a home puts the burden of safety on you. The financial stressor of fixing these problems can make a flip not profitable, so it's best to avoid these homes.
Outdated Or Malfunctioning House Systems
Houses with outdated or damaged systems, such as plumbing, electricity or HVAC, are a necessary fix when flipping, but the cost to do so can stack quickly. Avoid houses with multiple needed replacements to minimize your financial burden and speed up the turnaround.
Overabundance Of Hazardous Substances
Depending on its location, age and environment, a house may be more susceptible to hosting hazardous materials. These substances can not only be harmful to those working on the project but expensive to remove. Researching which properties are more prone to these issues can save you from buying a poor construction.
Financing Your Flip
While it's possible to obtain a loan for home flipping, most traditional mortgage lenders avoid these types of projects. However, seeking out a loan from a private lender is markedly easier than getting approved by traditional groups, though it does come at a slightly higher cost.
The Bottom Line
Although flipping houses has its challenges, it's an undertaking that can improve your investment portfolio and prove to be fulfilling work. Every new investment begins with strong research, though, so read up on ways you can improve both your understanding of the mortgage process and how to get approved for a loan that'll secure you your perfect property.
Apply for a mortgage today!
Apply online for expert recommendations with real interest rates and payments.
Start Your Application