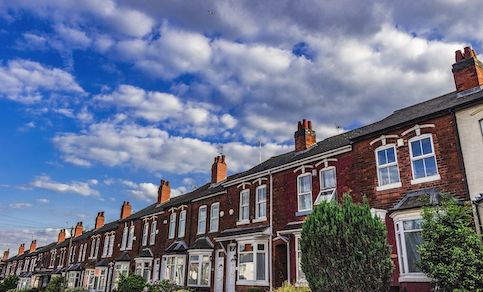 Fannie Mae And Freddie Mac Suspend Foreclosures
Published on March 24, 2020
For mortgage borrowers who have been impacted by the COVID-19 situation, relief is available.
The Federal Housing Finance Agency announced that it has directed mortgage investors Fannie Mae and Freddie Mac to temporarily suspend all foreclosures and evictions until at least mid-May.
The Department of Housing and Urban Development made a similar announcement, providing protection from foreclosure to FHA loan borrowers.
The FHFA's announcement applies to anyone with a Fannie Mae- or Freddie Mac-backed, single-family mortgage loan.
"This foreclosure and eviction suspension allows homeowners with an Enterprise-backed mortgage to stay in their homes during this national emergency," FHFA director Mark Calabria said in the news release.
Foreclosure sales and evictions will be halted until at least May 17, 2020.
Coronavirus Mortgage Relief
The FHFA statement also urged borrowers who are having difficulty keeping up with their mortgage payments due to the outbreak to reach out to their mortgage servicers for assistance "as soon as possible."
Help is available to those who need it. If you can't make your mortgage payment due to COVID-19, ask your servicer (the company you make your mortgage payments to) about what options are available to you.
Available assistance includes the ability to temporarily reduce or delay mortgage payments for up to 12 months through a forbearance plan. During this period, borrowers in forbearance won't incur penalties or late fees and won't be reported late to the credit bureaus.
Additionally, Fannie and Freddie have directed servicers to work with borrowers to keep their payments manageable at the end of the forbearance period. This could include offering a loan modification to lower your monthly payments or keep them the same following the forbearance period.
How Does This Affect Me?
If your loan is owned by either Fannie Mae or Freddie Mac, this applies to you.
To find out if your loan is owned by either of these enterprises, you can use the online loan lookup tools for both Fannie Mae and Freddie Mac. To use these search tools, you'll have to provide some basic information about yourself, including the last four digits of your social security number.
If you're a Rocket Mortgage® client who has been impacted by COVID-19, you can learn more about your options for assistance by logging into your Rocket Account.
Additional Fannie And Freddie Changes
As the mortgage industry moves to meet the unique demands and challenges brought on by this outbreak, Fannie Mae and Freddie Mac will relax requirements for appraisals and employment verification to ensure that borrowers can still get mortgages during this time.
The relaxed appraisal requirements will allow appraisals to continue while reducing the need for appraisers to physically go inside homes. Alternatives to traditional appraisals could include desktop appraisals or exterior-only inspection appraisals, according to Fannie Mae.
For employment verification on Fannie- and Freddie-backed loans, lenders are permitted to obtain verification from an applicant's employer via email or by using a recent year-to-date paystub or bank statement from the borrower in lieu of verbal verification of employment from the employer.
FHFA also had some good news for renters, allowing Fannie and Freddie to offer forbearance to landlords with multifamily property loans on the condition that they suspend evictions for renters who are unable to stay up to date with their rent payments due to COVID-19.
For more information on how this situation is affecting mortgages and how you can protect your own finances during this time, you can visit our COVID-19 Resource Guide on Rocket Mortgage®.