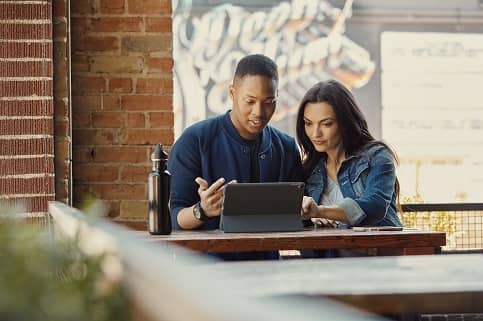 Driving For Dollars: What You Need To Know
Published on February 1,2021
Want to invest in residential real estate but don't want to spend too much money buying the homes you plan on rehabbing and selling for a profit? Finding motivated sellers, those willing to unload their properties for lower sales prices, is crucial to making a profit. A technique known in the real estate business as driving for dollars could help you find these sellers.
Driving for dollars is when investors drive specific neighborhoods or subdivisions looking for homes that have overgrown front yards, boarded-up windows, peeling paint, sagging front porches or some other sign of disrepair. The goal is to find the owners of these homes and offer to buy their properties at a price that is lower than market value. The hope is that these owners who are no longer properly maintaining their homes will be desperate enough to appreciate a quick sale more than they would a higher offer.
What Does "Driving For Dollars" Mean?
The driving for dollars approach is a way for potential real estate investors to find homes to flip that they might be able to buy at below-market sales prices. That's important: Investors need to buy homes at a low cost if they want to make solid profits when they sell them. That initial sales price must be low enough to outweigh the money investors spend on rehabbing properties before flipping them. Investors who spend too much upfront will struggle to earn a good profit when it's time to sell.
If you're looking for an investment property, then, the driving for dollars approach could pay off. The goal is to find homes that aren't actually for sale now but whose owners might be willing to sell the properties if you make them an offer.
First, you need to identify a subdivision or neighborhood that you know well. You'll have a better chance of negotiating a good deal if you are more familiar with prices that homes in a neighborhood typically fetch. It's smart, too, to study past home sales in a neighborhood. You might discover that modest homes with updated kitchens and bathrooms tend to notch sales prices from $150,000 – $200,000 in your targeted neighborhood. You'll know, then that buying a fixer-upper in this community for $100,000 could result in a solid payday when you sell.
One factor to keep in mind when considering an investment property is net operating income.
Net Operating Income, often referred to as NOI, is a formula that investors can use to calculate the possible income they might receive from a real estate investment before they sell it. This can help you determine, then, if a home you find through the driving for dollars method will make a good investment.
To calculate NOI, add your gross operating income and other income and then subtract that from your operating expenses. Gross income can be everything from rents you charge residential tenants to commercial rents that you charge small business owners to operate from your property before you sell it. Operating expenses include any loan payments you make on a property. It also includes the money you'll spend on maintenance, rehabs, insurance and other costs.
If you can buy a property that has the potential for generating monthly income after you're done rehabbing it, you might be able to hold onto it for a longer time before selling it, giving the home additional time to increase in value. This could lead to a bigger profit when you do sell.
Net operating income won't be as important to you if your goal is to buy, rehab and sell a fixer-upper as quickly as possible.
Great news! Rates are still low to start 2022.
Missed your chance for historically low mortgage rates in 2021? Act now!
Start My Application
What To Look For When Driving For Dollars
Investors who are driving for dollars will want to search for homes that are showing obvious signs of disrepair. This is evidence that their owners are struggling with maintenance and upkeep. Such owners might view their homes as a burden or might be struggling to pay their bills. If you offer to buy their homes quickly, they might accept a sales price that is below one that the market might normally generate.
Some signs of a distressed home are overgrown yards, boarded or broken windows, peeling paint, damaged or missing shutters, a front porch that is sagging or crumbling masonry.
Look at a home's mailbox, too. If it's overflowing with mail, that's a sign that the home's owner is not regularly on site. Owners who do not live permanently in their homes might also be more willing to accept a lower-priced but quicker sale to get rid of a property they no longer need or want.
The next step after finding a potential property is to contact its owners. One way is to knock on the front door. If the owners are home, and they're willing to talk, you might be able to interest them in a quick sale. If no one is home, you can leave a note with your contact information or a business card.
If you can't reach the owners immediately, write down the home's address in a notebook. You can then search the public records of the county in which the home sits to find the name and contact information of the owner. In smaller, rural counties, you might have to do this search at county offices. In larger counties, you'll usually be able to search public records online.
A good place to start your search is the county tax assessor. Assessor's offices will usually be able to provide you with the name and mailing address of a homeowner. Typically, you can search the assessor's website by address or by a home's unique PIN, a number assigned to the property. PIN-based searches are typically more accurate. Once you have the owners' address, you can reach out to them by mail.
An online assessor's search will also tell you if the owners are paying their taxes on time. If they are late with their taxes, the county might foreclose on the property and sell it at auction.
If you are trying to buy a home for the lowest price, it's best to purchase one that isn't owned by a bank – a bank or lender might foreclose on the property if the owners haven't paid their mortgage payments -- or hasn't been seized by a county. There is less red tape in buying directly from an owner than there is in purchasing a property that has already fallen into foreclosure. It might be easier to negotiate a lower price with an owner struggling to maintain a home than it is to compete against other bidders in an auction or negotiate with a bank owner.
Once you have an owner's name, you don't have to confine your contact efforts to mail, either. Try doing an online search on the owner. You might be able to find a work number, email address or other contact information. You might boost your odds of reaching the owner with one of these alternatives.
Distressed Properties
Once you find a property that looks to be in distress – its owner isn't maintaining it – turn to the Internet to find that address' sales history. You can often find a home's sales history, and the prices it nabbed when it sold, simply by searching the address on Realtor.com. If that doesn't work, you can search your county tax assessor's website or try the online home of the county recorder's office in the county in which the property is located.
Having this information can help you determine a fair offer for a home. Owners might not be willing to sell their homes for less than what they paid for it.
For Sale By Owner Homes
Homes that are being sold without a real estate agent's help, known as for sale by owner or FSBO homes, are often a good source for investment properties. Because these owners aren't represented by a real estate agent, they might be more willing to accept a lower sales price. These owners aren't giving up 3% of their home's sales price to pay the commission of their listing agent, so they can still make a solid profit even if they accept a lower price for their home.
Foreclosed Homes
You might also consider investing in foreclosed homes or REO properties, homes owned by banks or lenders if they didn't sell at a real estate auction. The previous owners of these homes either stopped paying their property taxes or mortgages, losing their properties to the government agencies or lenders that they failed to pay.
Government agencies and banks are often eager to sell their homes at a lower price. The challenge lies in finding these homes. You won't be able to tell when driving for dollars whether the homes you are targeting have already fallen into foreclosure. But you can find a listing of HUD homes, those now owned by the U.S. Department of Housing and Urban Development, here. You can also work with a real estate agent who has experience with foreclosed homes. This agent can help you find foreclosed properties and negotiate a lower price with the banks or lenders who own these homes.
Does Driving For Dollars Work?
Will driving for dollars work for you? That largely depends on how comfortable you are with approaching homeowners and doing the detective work to find those harder-to-track owners.
In general, though, here's how this strategy might work:
Investors first target a neighborhood. They might choose a neighborhood because it is close to them and they are familiar with it. They know, then, when a home is a bargain or when it's overpriced. Investors might also choose a neighborhood in which home values are rising but haven't gotten overly expensive yet. By buying now, they can purchase a home for a lower price and then sell it for a higher one once the area's home values see a significant enough increase.
When driving their selected neighborhood, investors look for homes showing some signs of neglect, anything from overgrown front lawns to broken windows, clutter on the front porch or sagging foundations.
Investors contact the owners to determine if they are willing to sell. This might be as simple as knocking on the home's front door or as complicated as searching the public records maintained by the county's recorder or tax assessor. They'll also research the sales history of the house to help determine a fair asking price.
Some investors might rely on certain apps – such as DealMachine – to research leads. These apps will provide investors with possible home-flipping leads. They aren't free, though, and investors who want the most leads will have to pay for the most expensive subscription levels on these sites.
If investors do their research and find the right homes, they might see a higher return on investment, or ROI, than they would have had they purchased a home that was already on the market. Investors who purchase a home for $90,000 directly from an owner have a greater chance of earning a big profit when they eventually sell the property than they would if they instead bought a home listed on the Multiple Listing Service for $150,000.
This doesn't mean that driving for dollars is a guarantee of big profits. You might drive several neighborhoods and not find the right home to buy. You might find the perfect home only to find that the owners aren't willing to sell, won't sell for a low enough price or can't be found.
You might also buy a home that comes with serious structural problems or other issues. Fixing these issues will greatly reduce the profit you make. That's why it's important to pay for a home inspection before buying any home, even one that you find through the driving for dollars method.
The Bottom Line
If you're ready to invest in real estate, the driving for dollars method might pay off. Be aware, though, that this method takes time and persistence. Before you start your driving adventures, though, be sure to get pre-approved for a mortgage with Rocket Mortgage®. This way, you'll be ready to make an immediate offer should you find the investment home of your dreams.
Low rates were a big story in 2020. It was a great year to refinance!
Great news about 2021 so far: Rates are still relatively low.
Start My Application